Maria Malanang
Director
Respiratory Therapy Department
Indiana
Those in the Arts can often attribute their talent and passion from a young age. For many like me who were not initially invited to participate, my interest peaked as an observer. This marked the start of my journey in the arts and personally became the biggest influence of my evolution. Although my father, Rogelio Mirasol, only had an elementary education but came from a family who had the means, as he did not think education was important at the time. My mother Helfa Doloso Mirasol on the other hand, was a college graduate who came from a disadvantaged background and had parents who overcame the odds and found themselves through opportunities.
While my parents were the opposite of each other, my father had the natural talent for dance, and my mother enrolled me in dance lessons. I was never invited to perform during school functions because I was considered fat in Philippine standards . I became enamored with the beauty and costumes while watching my classmate rehearsing for the Philippine folk dance, Pandanggo sa Ilaw (Dance with lights). It was then I decided that one day I would be performing Philippine Folkdances and most importantly, I would one day be teaching Philippine Folkdances.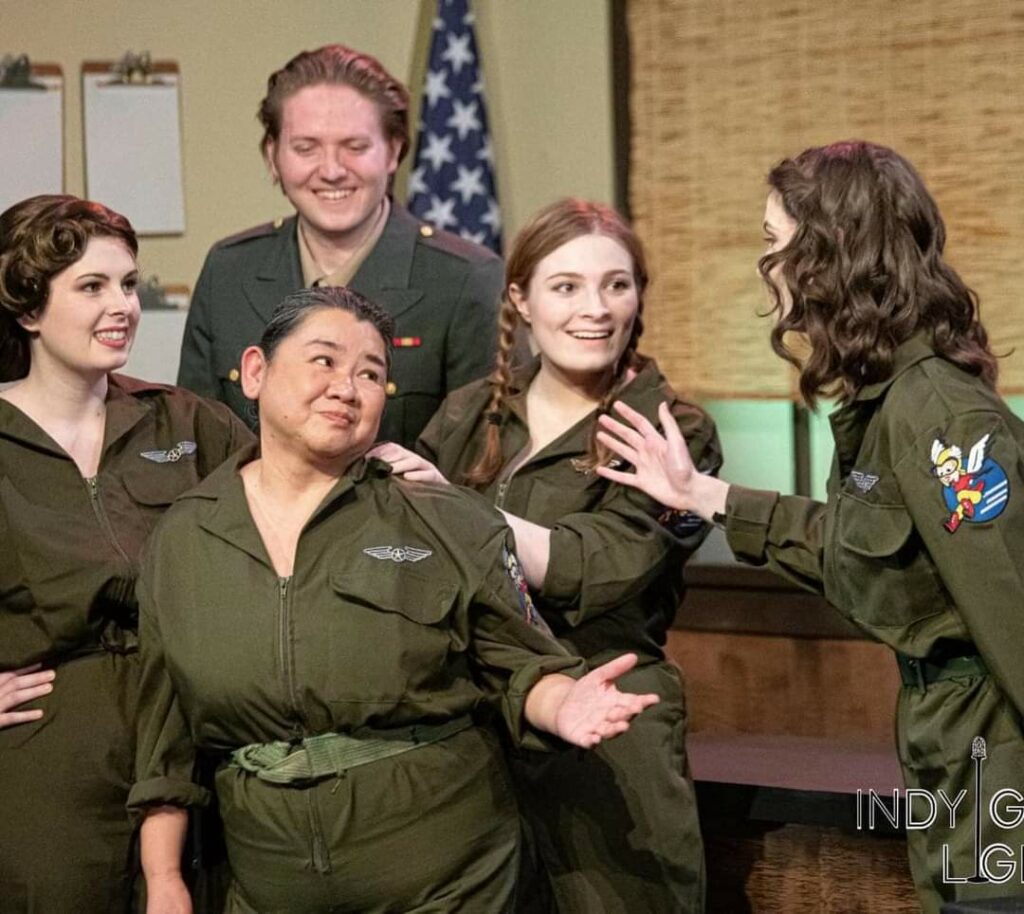 Seeing an advertisement in my university newspaper seeking individuals to join the IUPUI Dance Company, I took dance classes so that I could try out for the school performing group. One of the concerts provided the opportunity to diversify the dances to include other forms besides ballet, jazz, tap etc. Including ethnic dances allowed me to teach my fellow male dancer the Pandanggo sa Ilaw dance that year. I had a chance to further explore the dances of the Philippine culture when a friend of my mother was visiting and asked if she could teach me a Philippine folk dance ("Binasuan" – Dance with the use of a glass with wine). This opportunity further opened a chance to explore more dances from Philippine culture.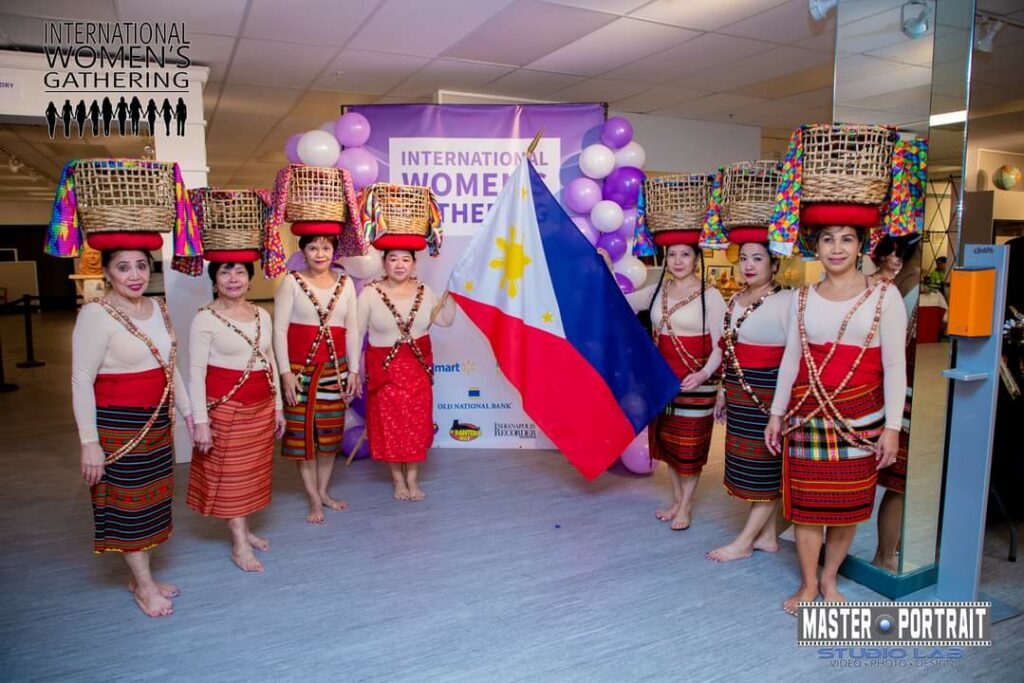 Having not learned much about my culture as my family migrated in 1978, doors were now opening for me and I started to do my own research about Philippine Folk Dances and found an extraordinarily rich and diverse culture.
In January of 2007, It seemed only logical for me to start my own dance company, SAYAW: Philippine Cultural Dance Company (SAYAW: PCDC). We performed across the country and even performed in France for a private event for our spiritual guide during our pilgrimage. Today, my dance company continues to perform for weddings, fiestas, festivals and private functions that embrace Philippine culture.
Many would disagree, but I am a shy woman by nature. My career has forced me to overcome this nature especially as a result of my involvement in the community. In my work as a program manager at the International Marketplace Coalition (IMC) I have encountered a broad network of individuals from diverse backgrounds and ethnicities. Many of the visitors from the international community have become friends. Engaging with community leaders and inviting them to showcase their cultural dances and traditions at the Global village has been a full circle moment for me. It has reinforced the truth I knew when I explored the colorful and bold world of cultural dance. Every diverse person I meet teaches me something new and changes my perspective on how I view the world.
I have explored two new art forms in recent years. Imagining myself in front of an audience on stage brough anxiety and apprehension. Being cast in a play by Hazel Ying Lee, playing a real Chinese American pilot, at Buck Creek Playhouse challenged me to step out of my shell and improve my memory retention. This role garnered a nomination for Best supporting actor and Best Assemble in a drama. Recently, I found myself playing a Spanish woman named Conchita in a stage play "Are You Being Served?".
In 2022, I was accepted to have some of my photographs be part of the World Arts Expo. My photographs focus mostly on culture and visions in my head that I try to recreate. I sold a piece at the exhibit which encouraged me to submit more work. This year, two of my pieces will once again be included in the World Arts Expo.
Achieving recognition in these areas has reminded me to never give up.
---

Not allowing obstacles to deter me from my passion for the Arts opened me up to new experiences.

---
I juggled two careers as the Director of a Respiratory Therapy department and Program Manager of the International Marketplace Coalition. Two seemingly opposing roles brought me great joy as I embraced the paradox of life.
We never know which experience might bring us the greatest fulfillment but when we are adventurous and take risks, we become our authentic selves. The Arts have created a bridge for me to not only showcase my culture but also to be invited into sharing in the cultures of others.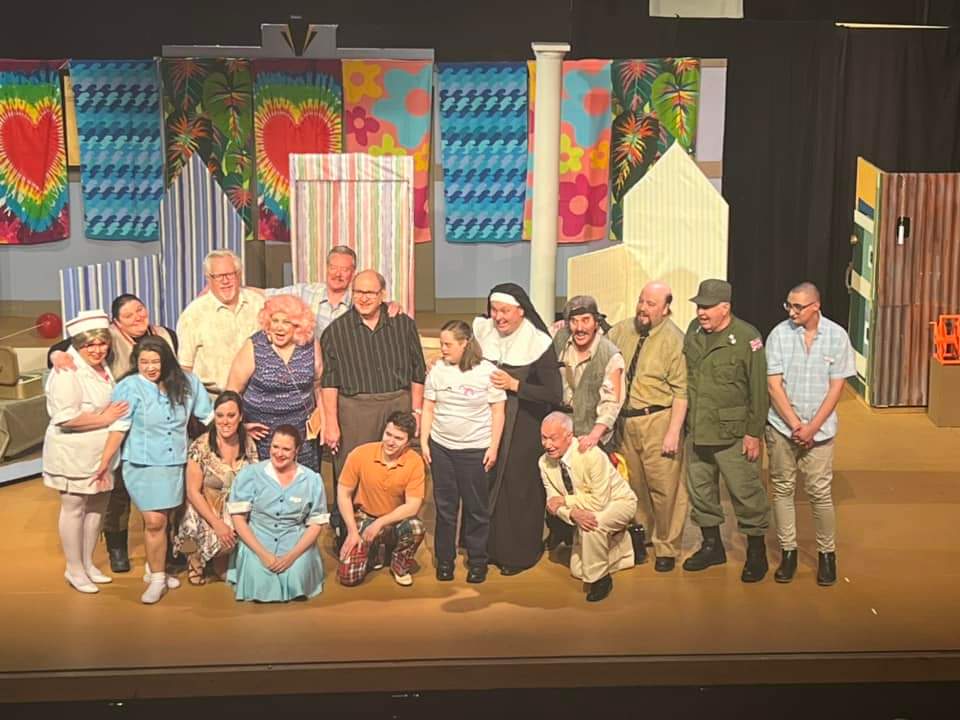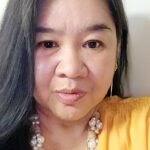 Maria R. Manalang immigrated to the United States from the Philippines in 1978. She received her Associated Degree and Bachelor Degree from Indiana University. She started practicing in the field of Allied Health as a Respiratory Therapist from 1991 to 2007 from facilities as Indiana University, Winona Hospital, Kindred Hospital, Wishard Hospital and a few more. In 2007, she transitioned to field of Sleep Medicine where she spent 10 years starting and establishing the Sleep Medicine Program at the Veterans Administration Hospital in Indianapolis, Indiana.