Meet Concacaf's Chief Commercial Officer, Heidi Pellerano, who shared her journey and the role of Concacaf. Her insights into the importance of engaging the next generation.
Tell us more about Concacaf.
Concacaf stands for The Confederation of North, Central America, and Caribbean Association Football. We are one of six continental confederations of FIFA (Fédération Internationale de Football Association). Concacaf serves as the governing body of football in this part of the world. Our mission is to develop, promote and manage football (soccer) throughout the region with integrity, transparency, and passion in order to inspire participation in the game. We serve 41 national associations united by the passion for soccer, from Canada in the north to Guyana, Suriname, and French Guiana in the south.
Soccer is growing rapidly in the US, with reports indicating that it is the most played sport among kids aged 2-16. What do you see as the future of soccer in America
This is an exciting time for the sport and our Confederation. Over this upcoming cycle (2023-2026) Concacaf will host its biggest competitions including two Concacaf Gold Cups, three Concacaf Nations League Finals, an inaugural Concacaf W Gold Cup in 2024, and a newly expanded Concacaf Champions League (annually).
This all leads to the expanded 2026 FIFA World Cup, the biggest tournament on the global stage coming to the Concacaf region with Canada, USA, and Mexico set to host.
---

"If we consider the impact the 1994 FIFA World Cup had in the US, we should expect that even more fans will fall in love with our sport, which means our leagues will grow as a result, and above all else more kids will kick their first ball."

---
What have you noticed as the challenges and opportunities for women's involvement in sports?
As we work with 41 member associations, we navigate 41 different realities for women and young girls to get involved with our sport. This is why in 2021 we launched the We Belong campaign because we believe it is important for women and girls to understand that they belong, whether in football or anywhere else in society.
Through the campaign, we seek to spotlight different stories of overcoming difficulties, triumph, and inspiration so that women can be seen and heard and those watching can see themselves in those stories and realize that they too can be a World Champion, or professional referee, or administrator or media executive.
The only way to enact real change is to listen to the realities that athletes and women in all fields face every day as they move through the world. Our hope is that through these authentic stories, we can empower and inspire future generations to get involved in our sport. As a woman and executive, I feel a personal responsibility to help create a world that offers all women regardless of circumstance a "seat at the table."
Concacaf champions various programs to engage the next generation as well as to reach underserved communities. What has been the greatest impact you've seen from these programs?
In 2019, we launched our Women's Football Strategy in front of the entire football world before the start of the FIFA Women's World Cup in France. Despite many obstacles including the 2020-2021 COVID pandemic, we delivered real change that we know will have long term impact for women's football and our 41 member associations.
Since the strategy was launched, we have revamped our entire women's competition ecosystem doubling the number of available matches and providing more opportunities for the teams to play in front of their home fans, which in turn has increased the number of players by 38%.
We have provided more pathways for women via refereeing, where we now have 160 female referees, in coaching with 320 women receiving their C License, and in broadcasting trough the launch of our women's only Broadcast Academy during the 2022 Concacaf W Championship in Monterrey, Mexico.
What has been the most profound moment of your journey as an executive?
Ralph Waldo Emerson once wrote: "life is a journey, not a destination," and he could not be more right. I have had a beautiful journey, with many twists and turns. I have lived through amazing moments, frustrating moments, moments of laughter, moments that almost broke me, but all of them in totality have led me to be here today and to be the leader that I have become.
It is hard to single out one moment, but for me it always comes back to the impact that we oftentimes don't realize we are having on someone's life. The list of women that I now mentor grows every year and if through our time together I help them get to the highest positions in sports leadership so they can affect change for the next generation and so on then everything I have endured was well worth it.
What excites you about your role at Concacaf?
I joined Concacaf in 2019 because I truly bought into our President's vision of the power of soccer to connect us as a global society but also to affect real change in people's lives.
I personally love his quote "Ultimately, football is not about who has the most revenue, trophies, or medals, but it is about people and our connection to each other through the beautiful game." I come from the Concacaf region, my family is from the region, I have lived my whole life in the region, and I experienced firsthand the obstacles young girls face when wanting to participate in sports. Therefore, this is personal for me.
---

I hope that together with the amazing team our leadership has assembled, we can remove many of those obstacles, allow our smaller nations to build better systems so they too can compete at the highest levels and for those who don't have the chance to win world titles maybe they can use the sport to get a college education and change their lives and that of their family. this is what drives me every day, the potential of our region and the sport.

---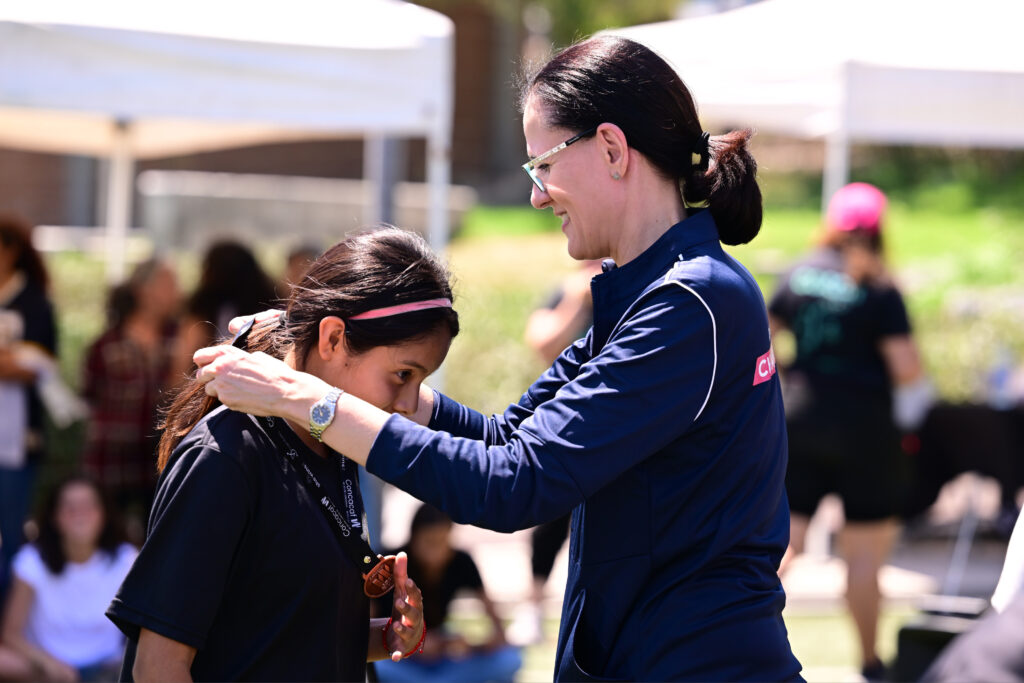 You have a background in Engineering, how did you transition to Sports Management?
I wish I could say this was an easy transition, but it was not. I jokingly say that I had my midlife crisis at the age of 24 which is not completely false.
I studied engineering because as is the truth for many young Latinos(as), our families prioritize education as they see that as the catalyst for a better life, which is absolutely true. However, we are not often provided with a broad view of career options. We are encouraged to become doctors, lawyers, engineers, and maybe study finance. Since I was good in science and math and come from a family of engineers, I was politely nudged in that direction. However, after working as an engineer for two years, I felt something was missing, that fire that makes you not feel like you are not actually working. This is when I went into my soul searching and after a long process which took a while for me to be truly honest with myself, I decided that my one true passion was sports and I wanted to work in sports, even though I had no clue what that meant.
---

I had many doors closed in my face because people only saw an engineer, so I decided to prove to everyone that I belong (life comes full circle) and went back to school to get a Master's in Sports Management.

---
Following the Atlanta Olympics, I soon became known as the Women's Sports Expert which led to my first internship with the Orlando Magic and then my first job at the WNBA. My philosophy is, "If you want something, you better be ready to work your you-know-what off to go after it."
Do you think executives have a responsibility to pour back into the community? Why?
I think leaders have a responsibility to use their personal learnings and their position of influence to affect change. I am a firm believer that the rising tide lifts all boats. If we help develop and motivate our employees, they produce better work which leads to better results for the organization.
Communities are no different, if we take care of our communities, we are hopefully developing safer environments to cultivate talent, customers, or fans in my case, which again, in my opinion, means we all win.
---

It is important to remember that physical boundaries mean very little in this day so it is important that we look beyond our immediate surroundings and consider how our actions can leave a lasting legacy.

---
When you're not busy with Concacaf, what do you do for fun?
Well, Concacaf certainly keeps me and the team very busy, but it is important to disconnect and recharge so you can bring the best version of yourself to all aspects of your life. I personally prefer to disconnect a bit by immersing myself in a good series, there are so many great ones that are 6-10 episodes of true escape.
I love that the streaming platforms have made entertainment truly global as now watching shows from Poland, Turkey, Spain, Colombia, etc. I also enjoy spending time with my family and friends. Great food, drinks, and conversation are such a great way to recharge, plus who doesn't love amazing food? I also enjoy pushing my creative side by building out architectural Legos. There is something really soothing about that process even with the tiny pieces that barely fit in my fingers.
In North America the NFL and NBA seem to be prominent, but with the growing participation in soccer how can businesses elevate the game?
The sport is on an incredible trajectory and that will only continue to get better as we approach the 2026 FIFA World Cup and hopefully get an opportunity to host a FIFA Women's World Cup in the region in the next eight to twelve years. The domestic leagues, MLS and NWSL, are growing. You can see that in terms of expansion and the associated expansion fees, the players they are attracting, the venues being built, and attendance and viewership numbers.
There is increased collaboration between the leagues in the US and Mexico both on the men's and women's side and there is incredible momentum in Canada following the women's gold medal performance during the 2020 Tokyo Olympics and the men's qualification into the 2022 FIFA World Cup. So, for brands thinking that soccer is the sport of the future, it is not, it is the sport of today.
Brands play a critical role in the sport's ongoing success and opportunities for continued growth. Through their advertising and sponsorship support, brands can ensure that the economics of the sport are beneficial for all parties which ensures the sport can continue to receive great distribution and its fair share of media/sports news coverage. This is what keeps fans engaged and allows for the acquisition of new fans. Finally, brands can also through their activations create more touchpoints for leagues/teams to engage with fans which can help drive more loyalty and more investment.
It is a cycle of influence, and the brands hold the key to unlocking the full economic potential of the sport.
ABOUT HEIDI
Heidi Pellerano joined Concacaf in February 2019 and is responsible for leading the Commercial division. In this capacity, Pellerano is responsible for developing and managing strategic partnerships to maximize the commercial opportunities of the organization. She has direct oversight of the departments of Business Development, Partnership Marketing, Digital and Emerging Technologies, Strategy, Media Distribution, and Broadcast Productions. She is also a member of the executive leadership of the Confederation.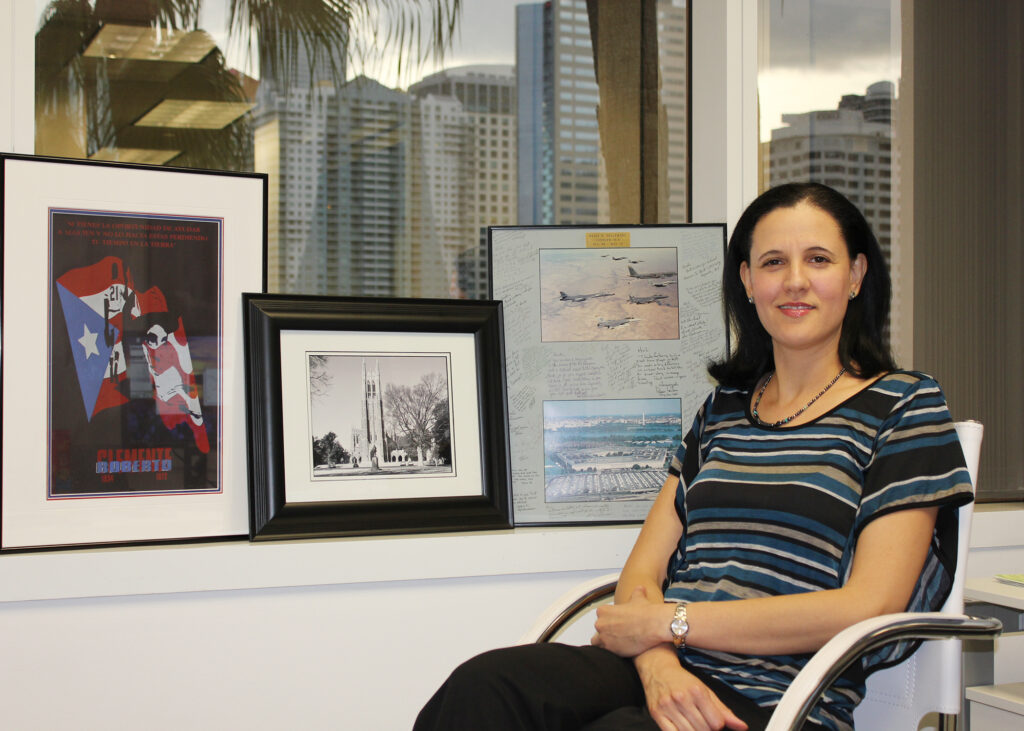 Prior to Concacaf, Pellerano was an Executive Vice President at sports marketing agency Wasserman where she was responsible for leading Wasserman's brands consulting division and multicultural practice. During her time at Wasserman, Pellerano consulted for leading brand retainer and projects clients such as AT&T, American Express, and Target on a wide range of business challenges including sponsorship strategies, negotiations, and measurement across sports, entertainment, and music. Additionally, she led Wasserman's multicultural team in Miami with a focus on developing partnership and activation strategies for clients targeting the Hispanic segment in the United States as well as Mexico.
Previously, Pellerano served as a Director with Raleigh, North Carolina-based sports, and entertainment consulting agency OnSport, which was acquired in 2007 by Wasserman. In that role, Pellerano was responsible for strategy and client management for Nokia's sports and music properties including the development of a comprehensive music strategy that resulted in the successful launch of two venue partnerships including the Nokia Theatre LA LIVE and Club Nokia. Pellerano joined OnSport in 2004 as a member of the American Express team, where she was involved with the analysis of American Express' portfolio of sports, venue, entertainment, and ticketing partnerships including the NBA, USTA and Madison Square Garden.
Pellerano began her career in sports marketing as a coordinator of player programs with the WNBA, where she developed promotional initiatives to raise the national profile of the WNBA. She also created the player development program to help prepare WNBA players for their post-WNBA careers.
Pellerano started her professional career as a consultant at research firm Analytic Services (ANSER) in northern Virginia. At ANSER she was assigned to the B-1 Team embedded at the Pentagon charged with evolving the bomber's electronic countermeasures defense system so the aircraft could play a different role in the US military strategy.
Pellerano holds a Bachelor of Science degree in electrical engineering from Duke University with a specialization in robotics, a Master of Science in sports management from the University of Massachusetts at Amherst, and an M.B.A. from Duke's Fuqua School of Business. She is a native of Puerto Rico, born to Dominican parents. She currently resides in Miami.