Every day it seems that we hear more and more about social media being a risk, but what does that really mean? Recent revelations have led to a few social media platforms, notably TikTok and WeChat, being deemed a threat. A threat to our individual data privacy. A threat to our country's national security. And a threat to each of our mental well-being. There are a few reasons that have led to these conclusions which have placed these tools firmly in the crosshairs of our government.
Data Privacy
If you are anything like me, you live a lot of your daily life bouncing in and out of the myriad of applications on your cell phone… checking email, sending text messages, browsing shopping catalogs, playing games and much more. Each of these applications has the potential to be devious and dangerous, if we don't take action to ensure they are properly configured and secured. When we download and install applications on our mobile devices, it is natural to just Click OK and accept the default installation terms and settings which often gives the downloaded app a significant amount of access to our mobile device and ultimately to our digital lives.
Often the access granted is much more than the app actually needs in order to function properly.
Keep in mind, the apps available in the online app stores can be built by anyone from anywhere in the world. And while it would be nice to believe that there are companies that truly just want to give you free money and prizes just for you using their tool, please remember the old adage," if it's too good to be true, it likely is".
Why does this matter? Mobile apps are built for the random usage patterns that we all exhibit as humans, as such, they remain running in the background, even when they are not actively being used, and they are constantly evaluating your actions and activities of usage. This allows them to send you push notifications, for example, when there's a new item on sale that you recently browsed on the web, or your new daily game reward is about to expire, and you haven't claimed it yet. Yes, those can be valuable notifications, but when an app has more access that it needs, it is also able to run in the background and gather information from other mobile tools, such as GPS locations, information searches, text messages, photos/videos, health information, and other unrelated data, just to name a few. This is where the data privacy concerns spring to the forefront.
Mobile apps with unfettered access have the potential to create an unlimited treasure trove of information that would prove valuable to anyone that has access to or could gain access to that collected information.
National Security
It seems a bit odd to be talking about concerns regarding the security of our nation as we talk about social media, doesn't it? Typically when you think of social media, thoughts of family reunion pictures, short video clips of cats chasing a ball of yarn, graduation pictures of your third cousin's grandson that you've never met come to mind, right? But national security really is a legitimate topic of concern when we in the tech space think of social media.
It should be no secret that TikTok is owned by a Chinese technology conglomerate named ByteDance Ltd which is based in Beijing, China. Being a Chinese owned corporation presents a problem because the laws forming Chinese based corporations creates a connection between the Chinese government and the corporations founded there. These laws give the Chinese government the ability to request and collect data from their Chinese based corporations with no requirement for justification as to the purpose or need for the data. This is unprecedented and essentially could give the Chinese government access to the tons and tons of data being collected from tech corporations like TikTok. As of March 19th, TikTok reported having nearly 150 million users in the U.S. alone. Think about that for a second. At any time, the Chinese government could gain access to the TikTok data for 150 million U.S. citizens. That is somewhat concerning, but that could be just the beginning.
Let's take a second and think about this like a middle school story problem. What do we get if we add the data privacy threat that we discussed at the beginning of this article with the national security that we just discussed above? We get the ability for China to gain visibility into the lives of 150 million Americans which would likely include government officials and the locations and health needs for them and their families as well as corporate executives and private corporate patent and trade secrets and many more important individuals with sensitive information. The potential impact becomes immeasurable. And this is what creates the true threat to our nation!
Mental Well-being
That leads us to a third issue which some people see as a much bigger problem and threat, not just to our national security, but to our current way of life and the undeveloped future potential of our next generation.  Putting aside the data capture and expanded access that tools like TikTok have, I often ask myself what is the value of the content that the application is pushing to our phones and into our minds?  I do not envy our children today.  The world has evolved so much over the last 30-40 years and continues to expand exponentially year after year.  As children of the 70's we had very little access to "content".  Growing up, I think we had about seven television channels and my access to content was often controlled by whatever my father wanted to watch that day.  Maybe it was the sports game of the night, or maybe he was catching up on news for the day.  Either way, there was limited exposure to the levels and breadth of content that my children have access to and are consuming day in and day out.  And that is true for nearly all the social media platforms out there, not just TikTok.  From the minute today's kids wake up to the minute that they go to bed, they are inundated with information upon information that they are struggling to sift through and attempt to make sense of.  As a parent, this is one of the biggest challenges that personally, I try to stay on top of. How do I ensure that my children have the proper support to ask questions and get guidance on the information that is being regularly pushed in front of them?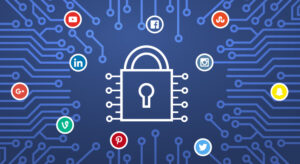 In 2022, teenagers spent an average of 103 minutes on TikTok daily. That bothers me significantly, and I know that I am not alone. And I'm not just referring to anecdotal complaints from other parents that I encounter and discuss this with. Get this…starting back in 2018, the local Chinese version of TikTok, an app named Douyin that is also owned by TikTok's parent company ByteDance, implemented parental controls and restrictions limiting use of the video clip app to 40 minutes per day for teenagers in China. Did you catch that? The country where TikTok is founded and headquartered felt the need to restrict content and limit access to the application to protect the minds of their children. Yet, these features and others that provide the ability to reign in the video feeds that kids face have not been made available to other countries, though they are just now making their way to the United States.
How is the world responding?
This may be surprising but believe it or not the world is responding fairly aggressively…finally! As a result of that response, over the past 6 months, TikTok has consistently been in the news almost daily. Last winter really kicked off the response when the State of South Dakota issued a first of its kind Executive Order banning the TikTok platform from all state issued devices given to employees and contractors. In typical fashion, this led to numerous states following suit and banning TikTok from state government devices earlier this year. Additionally, President Biden and Congress took the same action for our federal government technology equipment. Note that the United States is not alone in this capacity. As of April, more than a dozen other countries have also instilled bans from TikTok usage on their government issued devices. These are good starting points to address the data privacy and national security concerns. And while that may seem like a lot, it has proven to be just the beginning. More actions are occurring across the states to collectively address all of the concerns that we discussed.
From the mental well-being perspective, the State of Montana recently took a very aggressive stance and passed legislation banning TikTok for all citizens in the state, effectively barring the platform from operating within state lines and from even being offered in app stores within state boundaries. This is truly the most aggressive attempt to reign in the threats that TikTok brings, not just to our government operations, but also to the mental growth and development of our families, and especially our children. Also, for improved control and visibility over the content with minors, the State of Utah recently passed legislation to require all social media companies to obtain either proof of age to ensure users are over the age of 18 or obtain parental consent before granting access to minors under the age of 18 to their platforms. This measure is purely focused on putting families back in control of what information their children have access to, almost like my father controlling the TV channel.
I don't think that anyone is naïve to think that these are silver bullet solutions, but there is no question that these actions will go a long way in helping get our hands wrapped around these issues instead of constantly feeling like we are ten steps behind.
I am also confident in knowing that these laws will face legal scrutiny and challenges by the social media providers. Social media corporations will begin aggressively pushing back to try and limit these restrictions or completely block them. That is unfortunately the nature of the beast with regulations and restrictions. However, one group has decided to go on the offensive and pursue legal action against the social media giants to strike first. The Fort Wayne Community School District filed suit in the Northern District of Indiana accusing companies, Meta, TikTok, YouTube and others of "contributing to a mental health crisis in America's youth in the companies' quest for advertising dollars." So, stay tuned for much more to come as these laws progress and legal challenges surface.
All that said, we do not have to wait for those laws to take effect or for them to make it to our jurisdiction in order to increase our safety and lower our risk with our mobile devices.
We have to remember that we ultimately have control of the devices in our hands and our children's hands and that we can also affect changes that better protect our data privacy, limit access to unnecessary data, and minimize the exposure of improper content to unprepared minors.
No matter whether you are a dedicated Apple device user or prefer the Android family of devices, you can control your destiny in several ways. For example:
Use your phone settings to disallow applications access to unnecessary parts of your phone and/or other applications;
Delete unused applications and consider deleting applications that present known risks;
Use phone controls to restrict screen time for minors and limit usage of specific applications.
While technology is not new to any of us, the exponential changes and innovations that are being pushed out daily continues to keep us on our heels as we try to ensure that they are safe and sound tools and properly structured for the right audiences. This is truly just the beginning and there is no doubt it will continue to keep us on our toes for years to come. And though it may not seem like one small mobile application can have such a massive impact, the reality is that these tools have the potential to be major problems as we have discussed. As the global economy reaches to our doorsteps and into our homes, we have to be more engaged in digital protections that secure our privacy, our data and our mental well-being. We simply cannot afford to wait for others to protect us when there is so much that each of us can do ourselves.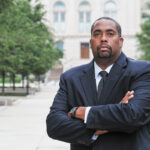 Tracy Barnes currently serves as the Chief Information Officer for the State of Indiana and Co-chair of the Indiana Executive Council on Cybersecurity.  He also serves on the Executive Committee for the National Association of State CIO's working to improve technology operations and policy across the nation.