She was so young and unshakably vibrant, personable, and hopeful in the face of a diagnosis considered among the deadliest of cancers. Stacy was in her early 20's when doctors told her she had a glioblastoma, an aggressive cancer that is no respecter of persons. It has prematurely ended the lives of the unknown and the famous through the years—among them U.S. Senators Edward (Ted) Kennedy and John McCain.
Yet, I will never forget the resolve "Stacy" had when she told me, with confident optimism, that she was going to beat this cancer—a cancer that, on average, kills patients within 14 to 16 months after diagnosis. but Stacy was determined to survive cancer and live long enough to become a mother. She desperately wanted a child.
I have had the great honor of sharing often personal and courageous stories of people diagnosed with diseases and sharing their stories to inspire others, even in the midst of their own medical crises. Stacy was one of many people I interviewed whose story touched a chord with our television audience that gave many of them hope.
It is stories like Stacy's that drove me to stay in a 30-year journalism career. I understood the power of stories to serve others, to help people, and to make a difference in their lives. I have always been a storyteller. Even as a child, I wrote poetry, plays, and songs with no real understanding of the power of our stories then.
"Today, after writing thousands of stories, I know that our lives are built on stories. They are at the heart of great music, novels, movies, plays, and yes, even our addiction to social media. They lure us in and captivate us whether watching people overcome obstacles, build new dreams, or share a recipe that we want to try."
Our stories are also at the heart of success in the business world.
My early years in television taught me, immediately, about the impact and effectiveness of stories – they informed people but they also helped build our TV station's ratings and its brand. Viewers watched us because they believed in our work. Our stories resonated with them and they trusted us because of it.
Telling stories that help educate, serve, or even inspire people leads to being positioned as a community favorite. Making emotional connections with viewers through stories is critical to building your brand.
So why do emotional connections matter when we are communicating with our target audiences? Study after study shows that people often buy, or "buy into" a business, for emotional reasons. A plethora of research has revealed that emotional connections through stories are the most critical element in a brand's success.
One Harvard Business Review article reported, "Our research across hundreds of brands in dozens of categories shows that the most effective way to maximize customer value is to move beyond mere customer satisfaction and connect with customers at an emotional level – tapping into their fundamental motivations and fulfilling their deep, often unspoken emotional needs." Through stories, you may solve a problem for clients, provide a service they need, or even enlighten them. Your stories help customers remember you. They portray what makes you unique. And your stories build followers, buyers, and believers in your brand.
Our stories matter most.
For many customers and clients, stories can feel personal. I made a critical personal and career decision many years ago, based on some of the stories I wrote as a journalist. I walked away from my Dallas news anchor job – a top-ten news market – at a critical juncture in my career, after writing a 30-part news series on cancer. We were debuting a new late afternoon newscast and research showed that our large women audience, during that hour, cared about their health.
At the time of the assignment, I had no idea that meeting with and interviewing inspirational cancer patients would change my life. They shared their personal journeys as survivors offering viewers hope, or they served as sage advisers teaching us what matters most in life before they succumbed to the disease.
The cancer series helped solidify my decision to refocus and write a new life and career story. I learned how precious life is—how short and unpredictable. So, at the pinnacle of my journalism career as a major market television news anchor, I did something unthinkable: I decided not to sign a new contract and I gave up my career in TV news.
I wanted to move back home to the Midwest and raise my daughter closer to family. I only returned to television after a few years, in the Community Affairs Director role, so that I could report on community issues and lead community service efforts.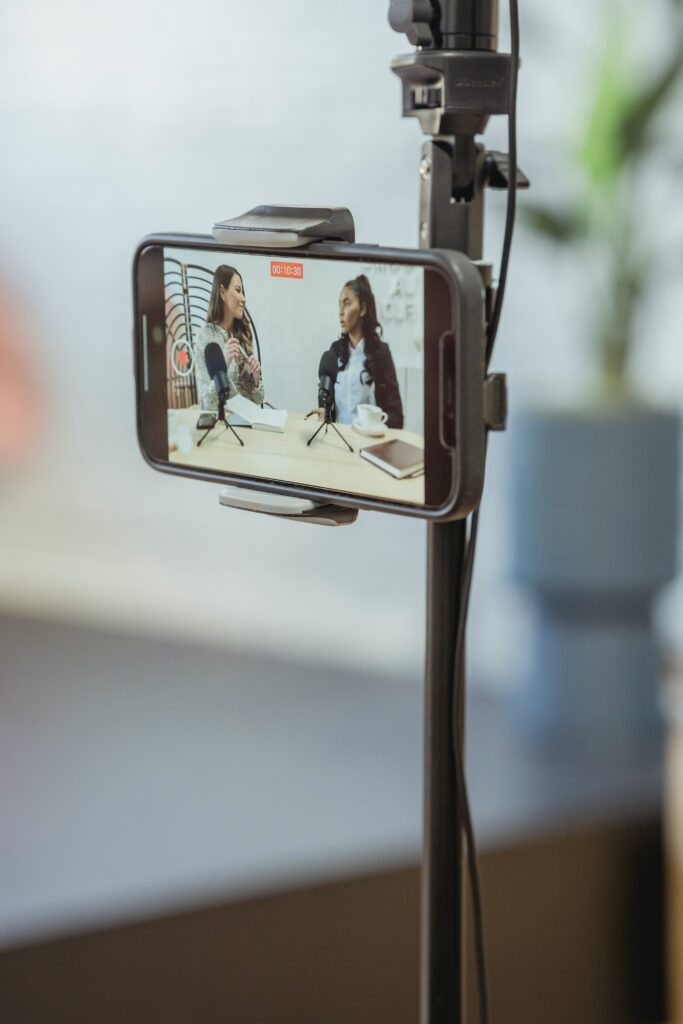 I created a twelve-year campaign called "Shattering the Silence." I wrote and produced news series, PSAs, and half-hour-long news specials designed to help lead domestic abuse victims to resources for hope and healing. And I was in charge of all of our station's community service campaigns such as "Coats for Kids," "Race for the Cure," and holiday gift-giving projects—most of them supporting people in marginalized or underserved communities.
For me, the stories that I chose to tell had the power to help change people's lives. And your stories, in the business world, can do the same, or they can meet other goals that are pertinent to who you are and why you exist.
Your business stories are at the heart of great communications between you and your target audiences. When you learn how to effectively tell those stories in a way that builds emotional connections with them through platforms such as social media, videos, podcasts, email newsletters, and other content vehicles, those stories will be the centerpiece of your success and growth. And sometimes, your stories will resound with people long after you tell them…even for years to come.
That was the case with the stories I wrote years ago, as a Dallas news anchor, about "Stacy." I followed her story, as a brain cancer survivor, in the early years after her diagnosis. Stacy underwent treatment for glioblastoma and the cancer went into remission. I was even able to follow Stacy's journey to becoming the mother she had always longed to be. It was a magnificent moment that still makes me cry as I write about her story years later.
Stacy's story gave people hope. She inspired tens of thousands of viewers. And long after I had left Dallas, the photographer who followed her journey with me updated the story after Stacy's cancer returned, and she lost her life. She had lived nearly a dozen years past her deadly diagnosis.
Stacy's daughter was then also able to watch her mother's story through the video stories, which her dad had saved. Again, I was blessed to witness the impact of stories with Stacy through her daughter's eyes. She was very touched to witness her mother's sacrifice, strength, and belief that she would survive and have a child even though the odds were stacked against her. She watched her mother's dream come to life through her own birth in that hospital room years before, and she saw the power of her mother's love.
It is a story neither she, nor I, nor thousands of our television news viewers will ever forget.
It's a reminder that our stories matter. They define us. They connect us. And they are critical to our business's success. What stories will you tell?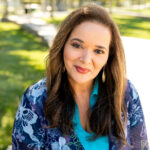 Angela Cain is an Emmy award-winning journalist, communications consultant, content strategist, and PR and Media Relations entrepreneur.