Shaping Future Leaders Through a Mirror Experience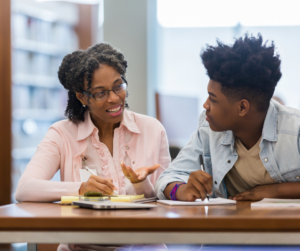 The Future Me Series is an initiative that pairs middle and high school students of color with executives that look like them. This provides minority students with a local, real-life example of what's possible.
Participating students were given the opportunity to shadow an executive and ask them questions about their professional journey. Executives opened their doors to students, giving them an up-close look at what their respective work environments are like.
The future is bright and our investment in ensuring students of color have access to information and opportunities to make their dreams a reality is essential.