At my family dinner table, there were many unique voices represented. A mom who was both a teacher and a cancer survivor, foster siblings (a boy and girl) who grew up on the local Crow Native American reservation, a dad who was a rancher and a soil conservation activist, another foster child (this one older with developmental delays and later on) an autistic adopted brother would also join the family. Every member of our patchwork-quilt like family was welcomed and celebrated. This level of diversity at the dinner table felt normal to me because that's how I grew up.
My dad used to say he believed challenges faced together as a family resulted in a better overall outcome and that's why he asked for our input at the dinner table when making important business decisions. For example, when my dad asked for family input on whether he should buy a herd of 400 goats or simply add to his 300 head of sheep, he sought feedback at our family dinner table. His decision would affect our household's financial future, as well as our chore list, so he sought input from everyone. In this instance, the family decided pivoting to goats to diversify the livestock portfolio was the better of the two ideas. That joint decision turned out to be the right one – Richland County paid my dad to graze his goats on leafy spurge, a noxious weed the county couldn't control by traditional means and in turn, the goats ate for free. In fact, the family's decision to add more goats to the roster created an additional win. The hair he sheared from the angora goats in the spring of each year made more money at market than our sheep's wool as the hair was in higher demand than wool. Both my dad and his goats were happy as diversity strengthened the financial outcome of the ranch.
"Challenges faced together in hopes of a better outcome are quite representative of the current global biotech conversation as well…diverse voices at the table equate to better outcomes for everyone."
Challenges faced together in hopes of a better outcome are quite representative of the current global biotech conversation as well. As a professional in the pharma/biotech space, I believe diverse voices at the table equate to better outcomes for everyone. My family's little microcosm of health challenges and diverse voices seems like a test case for the strength of diversity in an industry looking to serve all humans, regardless of color, ability, or health status.
So how does diversity benefit pharma and biotech?
As many of you may know, a medical biotech derives its product from a living organism in some way (extraction, manipulation, etc.) Pharmaceutical companies typically create their medicine from a chemical or other synthetic type process. From a talent and headcount perspective, it's not unusual for the workforce to cross-mingle between the two during the lifespan of their career.
When considering some current industry-wide dinner conversation topics, such as diverse clinical trial participation, the conversation is robust as the search for creative solutions continues.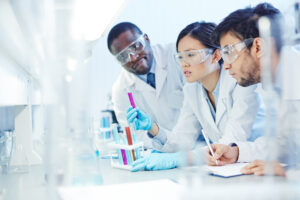 First, why is diversity in clinical trial participation important? An article published in 2020 by the Association of Clinical Research Professionals aptly states that participants in trials should reflect the diversity of the overall population, with special attention given to those people most affected by a particular disease. They further go on to say "A lack of representation from racial/ethnic minority groups in clinical trials has resulted in the development of interventions that have not translated well into real-world use…" It's well documented that various barriers to trial participation – such as lack of transportation, medical mistrust, lack of access to information of open trials for enrollment, unconscious or conscious bias – can have a meaningful impact on fewer diverse study participants being enrolled in trials overall.
As clinical studies are done for the health and betterment of all of us and are used to push our medical understanding of potential treatment options and potential side effects of those options in a given disease, a recent study in NEJM shows inclusive enrollment practices can increase patients' interest and confidence in effective new treatments. Mobile recruitment strategies may be one way to increase subject enrollment and certainly should be explored more given the new learnings on remote interventions the industry has gained during the COVID pandemic and beyond. NEJM circa April 6, 2023 article indicates that these mobile options may include literal mobile clinical buses that drive to local community hospital parking lots or other local community sites and collect sample specimens, data in their on-site exam rooms, labs and refrigeration units. Mobile options may also include online portals via a smartphone or wearable health monitors where data is collected for the clinical trial they are participating in.
Second and more broadly on the topic of diversity in clinical studies, there was an article published on May 3rd 2023 by Phil Taylor which nicely recapped the FDA's new guidance – required by the passage of the FDA Omnibus Reform Act (FDORA) – and provided recommendations for trial sponsors (such as pharmaceutical companies) to be more inclusive by carrying out trial activities in other locations than a traditional trial site like an academic hospital in a major US city. Specifically, FDORA Section 3601 requires sponsors to consider diversity in nearly every pivotal clinical study for the approval, licensing, or clearance of most drugs and devices by requiring them to submit a diversity action plan when they submit key trial documents to the FDA.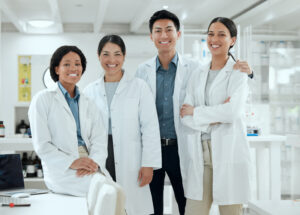 The idea of decentralized trials and diverse trial population is not new, but it is certainly coming to the forefront post COVD. After the pandemic, the general biotech and pharma community is more open to digital means to trial patients, such as collecting data in their homes, or going to local mobile clinics that gather health data. Pharmacy retail chains such as Walgreens and CVS have gotten into the game to help identify and enroll patients into studies as well, casting the net to possible trial patients even wider. As Taylor states in the May 3rd article "… decentralized clinical trials may enhance convenience for trial participants, reduce the burden on caregivers, expand access to more diverse populations, improve trial efficiencies, and facilitate research on rare diseases and diseases affecting populations with limited mobility."
I would be remiss to not include a comment on the substantial inherent cost of clinical trials, and therefore note that this added complexity is one to consider more fully. As the healthcare community ponders new technological ways to identify and enroll a more representative population, we must also consider the cost. Faster, cheaper, more inclusive ways to identify potential trial participants and more streamlined ways to collect trial data are necessary for the future success of trials and diversification will certainly play an important role in overall solution.
In closing, just as my parents nurtured growth through food and conversation at a dinner table where diversity of race, gender, abilities, and age was readily available, my hope is that we all strive for this outcome in our lives-both healthcare related and otherwise. If you have a friend or family member struggling with cancer, a rare disease or other threatening illness, proactive advocacy and partnership with their various healthcare practitioners goes a long way in discovering and discussing possible clinical trials that your loved one may qualify for. I'd encourage you to bring up the topic at the next doctor's visit and proactively ask if there is a current trial they may qualify for. If the answer is no, then ask for online resources, patient groups contact details or other resources to gather more information to support the patient under your care. Many doctors will also allow you to join the appointment via phone or Facetime so you can hear what's discussed in real time during the appointment and ask questions your loved one may not have the courage or knowledge to ask.
The value of diversity and sense of belonging we foster with each other takes active conversation and action.
Be bold to act and join with your local healthcare community to support the shift to more diverse representation so everyone can benefit. Let's talk about that next time we sit down at our own dinner tables.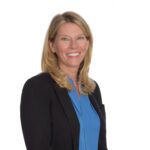 Nancy is a Commercial Biotech  VP with 18 years of healthcare expertise in both US and European markets within early-stage start-ups, mid-size biotech and large pharmaceutical companies. She's worked across multiple disease areas including immunology, rare disease (gene therapy), oncology, and neuroscience. She has a passion to see healthcare continue to innovate and diversify so in turn we can serve each other in a better, healthier, more informed and inclusive environment.