In recent years, artificial intelligence (AI) has become a game-changer in the job market, revolutionizing industries and redefining career paths. As we look ahead to the future, it is evident that AI will continue to play an even more significant role in shaping our professional landscape. However, with its transformative power, there arises a pressing need for minority representation in the development of AI tools, recognizing its impact on marginalized communities and ensuring equitable access to the growing job opportunities it offers.
As we delve into the realm of AI, it is essential to understand the profound impact it has already had on the job market and the trajectory it will follow in the years to come. The advent of AI has resulted in a shift in job requirements, with increased demand for skills in data science, machine learning, and algorithm development. Jobs that traditionally required manual labor are now being automated, leading to fears of job displacement.
For minority communities, this transformation has the potential to exacerbate existing disparities in employment opportunities.
 It is crucial to acknowledge that if minority voices are not adequately represented in the development and deployment of AI tools, the technology could inadvertently perpetuate bias, further marginalizing those already at a disadvantage.
A lack of diversity in the AI industry can lead to biased algorithms, which may negatively impact hiring processes, access to credit, and criminal justice systems.
However, the picture is not all gloomy. The rise of AI has also opened up new avenues of employment and entrepreneurial opportunities, particularly for those equipped with the right skills and knowledge. In the tech sector, AI-related roles are in high demand, offering competitive salaries and long-term career prospects. By encouraging minorities to be active participants in the development of AI technologies, we can help bridge the gap and empower underrepresented communities to secure well-paying jobs in this dynamic field.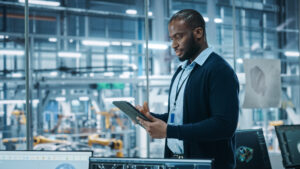 The importance of minority representation in AI goes beyond employment opportunities alone. AI's influence is pervasive, touching aspects of our daily lives, including education, healthcare, finance, and more. If minorities are not part of the decision-making process, there is a risk that AI technologies may not cater to their specific needs, exacerbating existing inequalities.
To ensure a prosperous future, we must adopt a proactive approach by providing minorities with access to education and training in AI-related fields. Initiatives must be put in place to promote diversity in tech companies and research institutions, fostering an inclusive environment where diverse perspectives can shape the development of AI tools and solutions. Additionally, governments and organizations should collaborate to offer scholarships, mentorship programs, and job training initiatives to enable minority communities to participate in the AI revolution.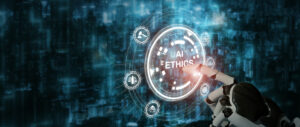 Emphasizing ethical practices is paramount in the development and implementation of AI technologies. We all share a collective responsibility to ensure that AI is used responsibly, respecting individual rights, privacy, and societal values. The potential consequences of unchecked AI deployment are far-reaching, making it imperative for us to prioritize ethical considerations in the pursuit of technological advancement.
AI presents both challenges and unprecedented opportunities in the job market. To harness its potential for the benefit of all, we must recognize the importance of minority representation in its development. By involving diverse perspectives, we can build a future where AI-driven job opportunities are accessible to everyone, irrespective of background. Let us embrace this technological revolution with a sense of social responsibility, striving to create an AI-powered world that is fair, just, and ethically responsible.
As we embrace the potential of AI, we must be cautious, aware that failure to uphold ethical standards can have catastrophic consequences. Therefore, let us unite in our commitment to build a better future, where AI is harnessed for the greater good, propelling us toward progress and equality.
Disclaimer: The views expressed above are solely the authors and do not reflect the opinions, beliefs, or policies of his employer or any affiliated organization. This message is intended for informational purposes only and should not be considered as representing the official stance of his job or employer. Any resemblance to their views is purely coincidental.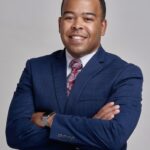 Aaron Williams supervises some of Google's major clients and is in charge of forging collaborations and acting as a one-stop shop for all things Google. He is also the Global Executive Chair of the Black Google Network, an employee resource organization that supports over 40k Black Google employees and sympathizers.