Jorge Riopedre
Executive Director
Delmar Divine
Missouri
As we enter Hispanic Heritage month, I've given a lot of thought to what it means to be a Latina/Latino leader in our country today.
In some ways, the concept of leadership does not come easy to Hispanics. A Pew Center survey found that 62% percent of Latino respondents could not name "the most important Hispanic leader in the country today" and that 9% said there is no such leader. That shouldn't be very surprising given the complexity of the U.S. Latino population, which encompasses a range of countries of origin, races, social classes, cultures, languages, religions, and generations, not to mention regional variations within the U.S.
Now, this is not to say there aren't plenty of Hispanic leaders. They are abundant. But the label doesn't fit as easily as it might on a member of the dominant culture.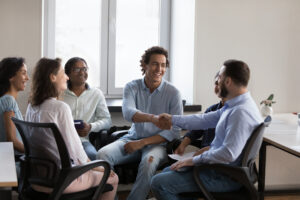 I think I'm as good an example as any. Through the sacrifices made by my family, I got a first rate education that resulted in employment right out of college. By the time I was 25 I owned my own company. But it was a long time until I thought of myself as a leader, probably not earlier than when I became the CEO of the Hispanic Chamber of Commerce of Metropolitan St. Louis. By then I was 42 years old, well past when the dominant culture in the United States would have expected anyone who would wear the leadership moniker to have done so.
Part of this dynamic is personal; it's about who I am as a person and how I view myself. But a large part emerges from the tension between traditional American conceptions of leadership and those of my Hispanic/Latino heritage.
Do a Google search for "contemporary American leaders" and see who pops up: Elon Musk, Jeff Bezos, Jamie Dimon, Mark Zuckerberg, Bill Gates. All men, all white, and – perhaps most germane in terms of the culture – all people who have big personalities, who are at the center of everything, who would find the concept of "leading from behind" to be ludicrous. But for many Hispanics, this is not the way many of our leaders act or conceive of themselves.
I want to pause to explicitly state that it's impossible to make broad generalizations here. When it comes to "Hispanics," we are referring to a rich tapestry of cultures, histories, and experiences that resist simplification. But if we insist on looking for some common denominator, the closest we can come is that Hispanics are typically deeply rooted in a strong sense of cultural heritage and identity. Given that reality, it is instructive to look at what those roots are from a linguistic perspective.
The word for leadership in Spanish is liderazgo. As Sergio Cardon Patau, an author and executive leadership trainer, explains, when one breaks down this term it provides insight into how the concept of leadership has evolved in Hispanic culture.
The word begins with the Latin "lid," which signifies dispute or quarrel. So at the start, we're tracking with typical American concepts of leadership.
But the word's original Latin etymology comes from disputar. Here, the leader does not break into the fray but, rather, separates (dis) and, as Patau write, "cleans up" the situation (putare), removing the obstacles that prevent that which is useful from flourishing.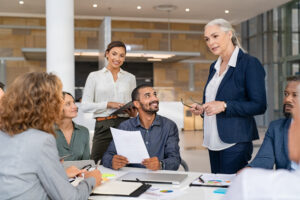 This is the form of leadership I generally associate with Hispanic cultures. The goal is not to lead the charge and impose your personality on a given situation, but instead to mediate, to analyze a situation, determine what is useful and what is not, and then act accordingly.
Such a framework for leadership has served me well in my career. While I was with the Hispanic Chamber, I worked with my colleagues to launch a new headquarters and technology center for the organization. This required the navigation of a challenging political and economic environment, and my approach — focused on collaboration and compromise – likely played a key role in our eventual success.
My next posting as CEO of an immigrant health clinic found me confronting the double-edged sword of hostility towards immigrants and a healthcare system that is not geared toward those who lack the ability to pay. As I sought to chart the organization's path, I was beset on one side by people who said I was selling out Latino patients by not confronting the inequities imposed by hospital systems, while on the other side I was given grief for my naiveté regarding the economics of healthcare. But I did my best to work with a variety of stakeholders to latch on to what was positive and work around what was not, and the clinic was very successful, culminating in the establishment of a center for mental health that now features 26 partner agencies.
Now I lead a project, Delmar DivINe, that is trying to aid the transformation of an area riddled by long-term racial oppression and inequity, all while attempting to empower the nonprofit sector to improve its performance. It is a huge undertaking with a wide variety of stakeholders, and it faces the headwinds of distrust born from decades of neglect and broken promises.
The project's name is derived from the term the BBC coined in a 2014 documentary on racism in the United States. The producers found that a particular street in St. Louis, Delmar Boulevard, was a stark dividing line. On the north side, the population was heavily Black and plagued by high levels of crime, low levels of education, and deep poverty. Conversely, the south side was predominantly White and enjoyed low crime rates, high levels of wealth, and abounded in advanced degrees. They decided to call this phenomenon the "Delmar Divide."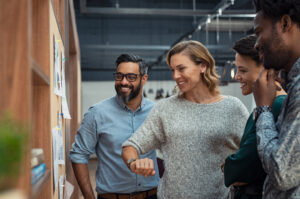 As you can imagine, residents north of Delmar have reason to distrust any promises from others they want to help.  In the case of Delmar DivINe, I felt I was at an additional disadvantage in leading the organization because I am Hispanic, not African American. Had my conception of leadership been more aligned with the traditional style favored by the majority culture, it might not have worked.  But leadership that favored collaboration and cooperation was exactly what was needed.
I began by making sure that people of color made up the majority of the board of directors and the staff. During the construction period, we ensured that we greatly exceeded the requirements for minority contractor participation. As I recruited nonprofit organizations to become tenants, I strived to have a mix that was representative of all St. Louis (in the end, 14 of our 33 agencies are led by people of color).
Perhaps most importantly, I established a Community Collaborative Board composed of residents of neighborhoods north of Delmar Boulevard. The core mission of this group is to propose, develop, and help implement culturally relevant programming and projects related to community engagement. They also vet potential partners and make sure that racial equity is factored into everything Delmar DivINe does.
By leading in a way that empowered people to participate in the process and have their voices heard and acted upon, Delmar DivINe is catalyzing economic activity and investment focused on widespread and far-reaching economic growth that expands opportunities for low-resourced people and communities of color.
This leadership style is well-suited for the present moment. The ability – and willingness — to consider different perspectives and embrace diversity in all its forms is key to making progress in our fractured society. And as the world grows evermore interconnected, the ability to navigate cultural nuances that helps build global networks is a significant competitive advantage.
On a daily basis, I draw upon my cultural heritage as a source of strength to engage with today's challenges, a fusion of tradition and innovation that enables me to tackle complex problems with creativity and resilience. This is, for me, the substance of contemporary leadership, and the form that will be most effective in the years ahead.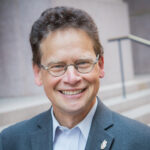 Jorge is executive director of Delmar Divine, a social enterprise that accelerates nonprofits and addresses place-based racial disparities.