Emily's experience speaks for itself. Having worked at one of the world's largest Venture Capital firms, Emily is no stranger to the nuances of the Venture Cap space especially in driving investments to advance health equity. She sat down with us to speak about investment for growth and the opportunities for diverse representation at all levels of VC. Emily is a Principal at Zeal Capital Partners. Prior to Zeal she was a healthcare VC and growth investor at NEA where she invested from the seed stage to the growth stage and IPO.
Editor:
Can you share with us your journey that led you to become a Principal at Zeal Capital Partners?
Emily Zhen:
Both my professional and personal experiences have led me to become a Principal at Zeal Capital Partners leading our health equity investing vertical. My career experiences have centered on healthcare, finance, and innovation – from healthcare investing at NEA to healthcare investment banking at Goldman Sachs to working at early-stage digital health startups. I've always found working in healthcare innovation to be meaningful, transformative work that aligns with my interests with where I can do the most good at scale. My academic background is in biology and business from the University of Pennsylvania, and what I'm doing today as a healthcare investor is a perfect blend of my interests and previous clinical research. As a first-generation American woman, I've seen and experienced a number of health disparities firsthand. Growing up, I served as a translator for my non-English speaking grandparents who helped raise me. Through these experiences, I saw firsthand challenges they faced navigating the healthcare system, especially during the pandemic. Like many other families, I lost a loved one – my grandpa – unexpectedly during the pandemic. My grandpa didn't speak English and was in the hospital alone due to visitor restrictions, making his loss even tougher on us.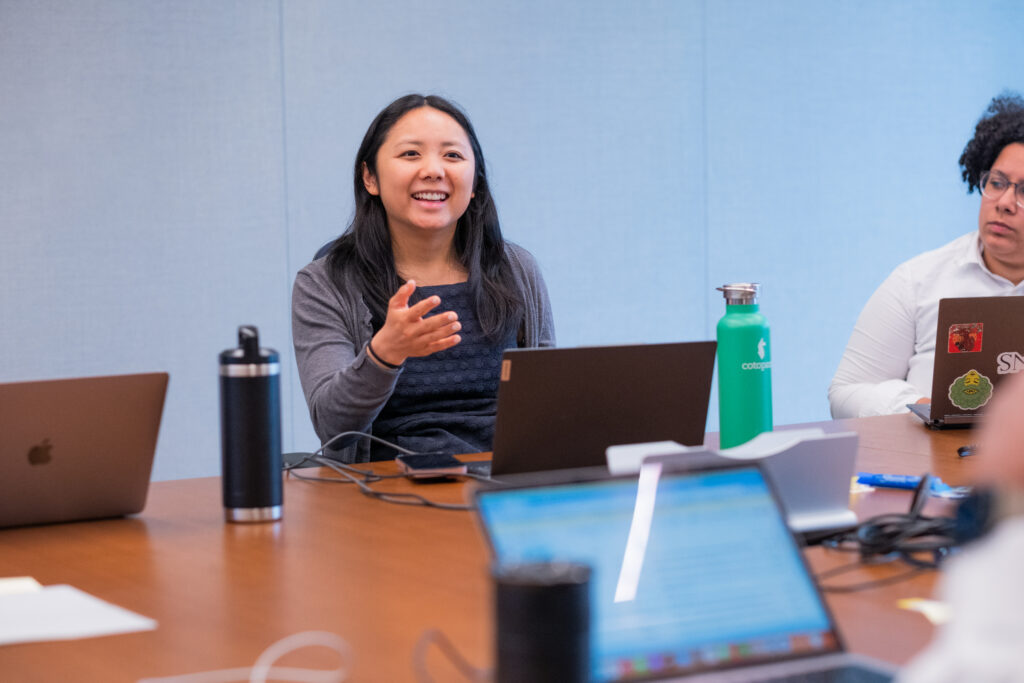 Countless Americans and their loved ones have experienced similar challenges in accessing healthcare ranging from insurance and payments to navigating our complex system. I believe that investing in early-stage innovations in health equity can tackle these barriers to care and better enable us to live out our healthiest lives, regardless of background. I'm driven to narrow these disparities in healthcare through investing in innovative solutions in their early stages. I decided to join Zeal Capital Partners because of its mission alignment with my personal north star and the opportunity to build this new health equity vertical.
Editor:
As an investment firm what sets Zeal Capital Partners apart in the competitive landscape of venture capital.
Emily Zhen
Zeal Capital Partners has pioneered a five-pronged, market-backed approach to investing called Inclusive InvestingTM. This strategy allows us to cast a targeted, yet wide net when sourcing companies, while keeping outsized returns and impact front and center in our investment decisions. The five prongs to Inclusive InvestingTM include combining diverse fund managers, diverse management teams, geographic inclusivity, investment focus, and impact lens. We are a category-specific investment firm that focuses on investing in health equity, financial technology with a lens towards financial inclusion, and the future of work & learning, all with the goal of turbocharging economic mobility.
We are investing in exceptional diverse management teams across the U.S. and Canada. Nearly 70% of our portfolio investments today are headquartered outside of the "VC hotbeds" of New York City, San Francisco, and Boston.
About 95% of our portfolio companies have at least one BIPOC or female founder. We believe innovation can come from anywhere, and we are expanding our lens to find the strongest, most impactful investments.
We believe that investing in these underrepresented groups and markets empowers communities, lifts up businesses, and results in strong returns and alpha.
Editor:
You said your life mission is to empower people to live their healthiest, happiest lives. Why is that?
Emily Zhen:
Yes! I am driven to empower people to live to their fullest health potential, regardless of their background. Healthcare impacts everyone, but it's something that most people don't think about everyday until they experience an acute health event or chronic condition. I've seen how quickly our health can change in a moment's notice and how it affects other elements of our lives. Despite how important health is, navigating healthcare is a challenge for most people and healthcare is one of the slowest-moving industries from a technology perspective. Beyond that, significant disparities exist in health outcomes on the basis of socioeconomic status, race, gender, geography, veteran status, sexuality, and other factors. Enabling better health outcomes and reducing systemic disparity for patients is a key component of my north star and core to Zeal Capital Partners' aim to narrow the wealth and skills gap. After all, health is wealth. Better health results in increased productivity and a better society.
Editor:
There's a growing emphasis on sustainability and ESG investing. How does Zeal Capital Partners tackle ESG while making investment decisions?
Emily Zhen:
Our investing approach is based on our unique Inclusive InvestingTM strategy. In venture capital today, there is still a lack of diversity in investment decision makers and the management teams and companies who receive VC funding, despite data showing that diverse fund managers and companies with diverse leadership outperform their peers. Inclusive InvestingTM is a strategy that proactively addresses this problem by leveling the playing field – it's an investment discipline that can transform the way VCs source, invest in, and scale businesses. In doing so, it creates new pathways to prosperity for individuals, businesses, and communities at scale.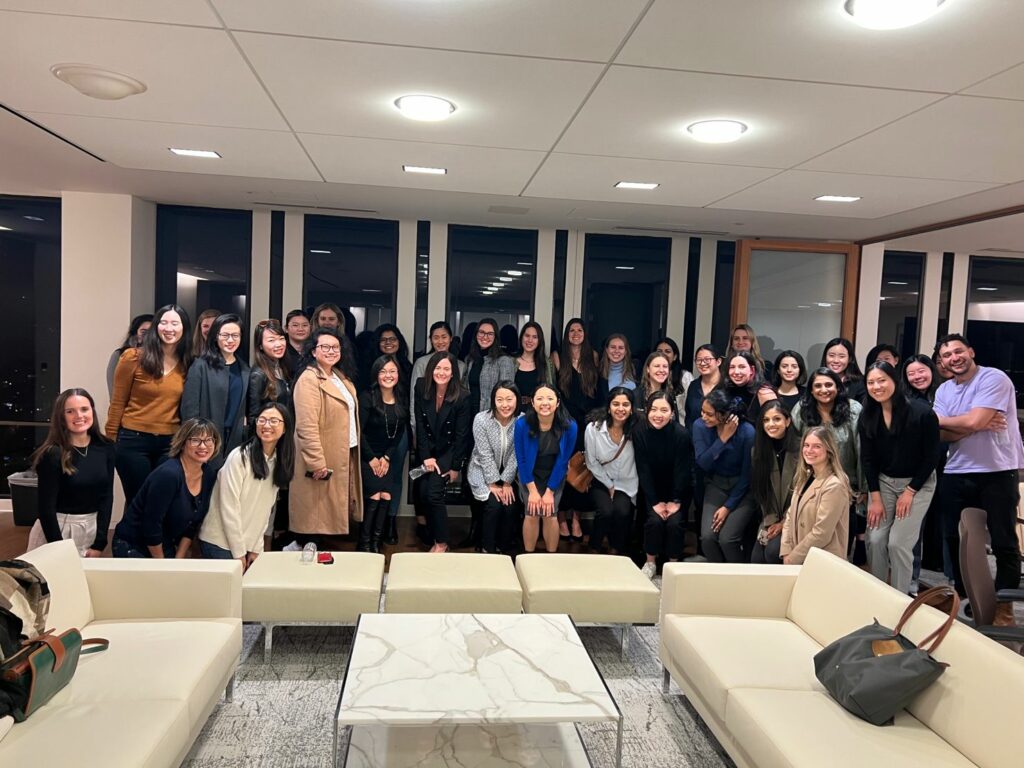 At Zeal Capital Partners, we are a diverse team focused on investing in diverse founders building financially sustainable solutions to be additive to underrepresented groups.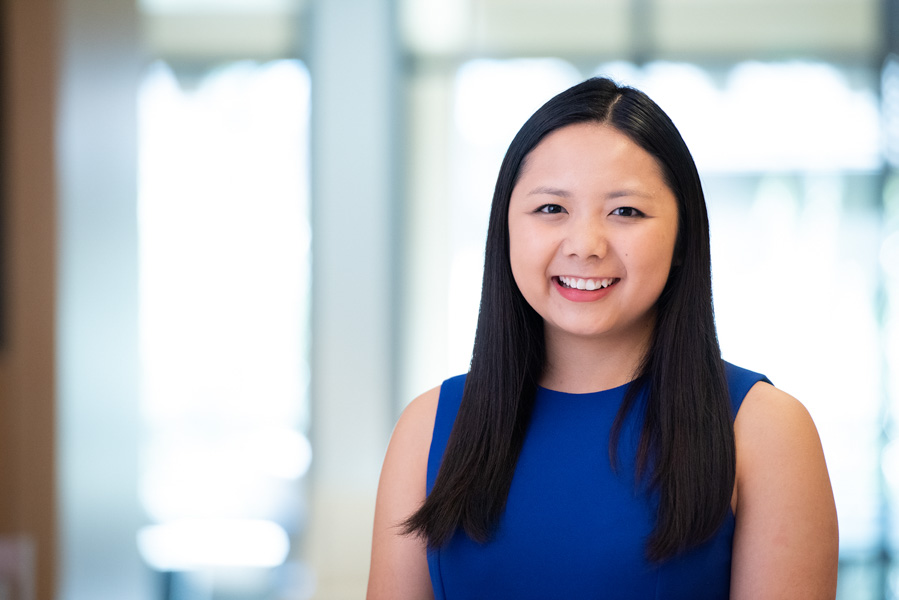 Editor:
Would you say the venture capital landscape has evolved, and what changes or trends have you seen?
Emily Zhen:
The venture capital landscape continues to evolve. We are excited to rethink venture capital to give more entrepreneurs a fair shot at receiving capital and resources.
Given the market downturn, the rhetoric has shifted from "growth at all costs" to getting back to business fundamentals that build strong and sustainable businesses. There's an increased focus on profitability metrics such as unit economics, spending and cash flow efficiency, and monthly cash burn.
With increased access to data and ways to analyze that data (including AI and machine learning), investing is also becoming more data-driven. This data-driven approach applies to both sourcing and due diligence.
Venture capital firms are also increasingly partnering with others in the innovation ecosystem, from relevant corporate strategics to venture studios. Efforts to improve DEI+B (diversity, equity, and inclusion + belonging) are being put into place to ensure representation at VC firms, on boards, and in the management teams that we invest in. Funds and boards are starting to recognize the value in diverse teams; however, true action has still been slow. We are committed to seeing this mission through as we believe in the power of investing in these founders and the communities they are committed to serve.
Editor:
Why is it important to invest in diverse founders?
Emily Zhen:
Though there are increasing efforts to promote diversity and representation in venture capital and startups, the disparity in funding is still very evident. In 2022, Black and Latino founders received only 1% and 1.5% of total U.S. VC funding and women-founded teams received 1.9% of VC funds. This disparity also translates into the amount of total funding received across stages. Underrepresented founders typically lack the networks and resources that enable founders to raise funding successfully.
Closing this funding gap is also key to driving innovation that serves our diverse society. The hallmark of a successful company is one with tremendous product market fit. To achieve the strongest product market fit, truly understanding and empathizing with the challenges of the customer segments being served is key. To effectively serve our diverse communities, it is paramount to invest in diverse founders who have shared lived experiences with the communities and consumers they are serving. Research shows that investing in diverse founders also yields stronger returns. Founders with greater gender and ethnic diversity achieve 30% higher returns for investors upon exit.
Editor:
When you assess current trends in investment, what are some of the most significant opportunities and challenges minority businesses will face in the coming years?
Emily Zhen:
One of the most significant challenges I've seen for minority-run businesses is the lack of access to capital, resources, network, and expertise to help them grow. As mentioned above, the analysis shows that minority and female founders receive a much smaller percentage of VC funding. Additionally, venture capital is still very much about who you know. It can be more difficult for minority-run businesses to get plugged into the networks and ecosystems that could supercharge their growth. This challenge is an opportunity that we are excited to tackle at Zeal Capital Partners through our Inclusive InvestingTM strategy.
Editor:
What common mistakes have you observed that early stage founders make while seeking for investments and what advice can you give them?
Emily Zhen:
When seeking investment, it's important to show founder/product/market fit or a path to founder/product/market fit. This includes unpacking (1) the problem/market opportunity, (2) the background/experiences of the team, (3) the specifics around the solution and how it fits into the current and future market landscape, (4) what the investment funding will be used for (e.g. use of proceeds), and (5) what inflection points or milestones the funding will help the Company to achieve. As an investor, I ask myself a few questions: Is the product or service addressing a significant problem for the target customer segment(s)? How large and attractive is the market for the initial customer segment and the total addressable market? What other players exist in the space (including incumbents) and how is this solution differentiated or complementary? Is this the right team to build the solution and what specific background and experiences make them the winning team? What are they using the funding for and where will this get them from a milestone perspective? How can Zeal Capital Partners be additive to this company and how could I be valuable as a board member (e.g. go-to-market strategy development and connection to customers, assisting with hiring, raising future financings)?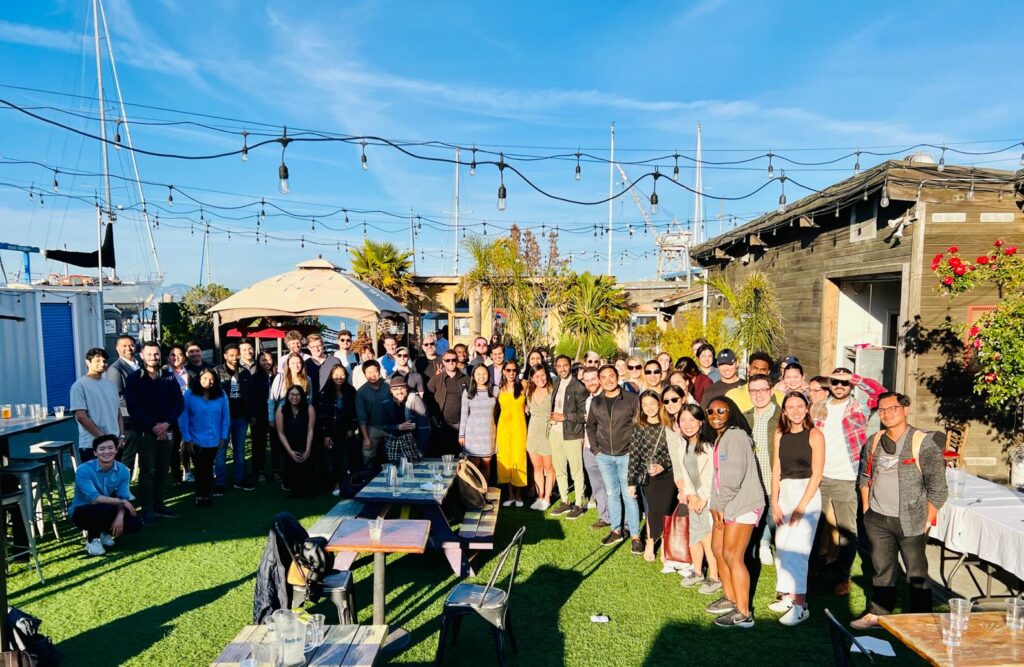 In a pitch, sometimes early-stage founders focus too much on only one aspect of these questions (e.g. discussing the product/technology without making it clear how it fits into the market landscape) or are not clear about why they are seeking an investment and what the funding will be used for (e.g. to grow by X in X time period, expand into an additional market, etc.) Early-stage founders should also recognize that the investment process is two-way: they should be clear about what they are looking for an investor beyond the capital, whether it is domain expertise, mission alignment, or connections to a specific network.
Editor:
Companies are remaining Private for longer before considering an IPO. Has this had an effect on the way VCs invest?
Emily Zhen:
Yes. The main shifts that I've seen are (1) an increased focus on business fundamentals, path to profitability, and cash flow efficiency and (2) understanding the possible acquirers for an M&A exit. Given the tough environment for IPOs today, it's important to feel confident that the company can reach cash flow profitability with private financings only. This involves an analysis of the unit economics today and as the company scales and SG&A spending, along with an alignment on the path and timeline to profitability. With companies remaining private for longer, early-stage VCs are also looking to M&A opportunities for their prospective and current portfolio companies. Having a deep understanding of the potential acquirer landscape is key. It is important to determine if management teams are aligned on a culture of business and financial discipline.
Editor:
There are very few women and minorities in decision making roles in VC, what can be done to drive equity in this space?
Emily Zhen:
Several organizations are working to improve representation of women and minorities in VC. All Raise brings together female funders and founders, promoting community, mentorship, and career development. BLCK VC equips Black investors with the access, education, and community they need to accelerate their careers in venture capital. Gold House unites the Asian American and Pacific Islander community and invests in Asian-owned or founded businesses. Each of these organizations play a critical role in elevating females and minorities through hiring, career advancement, and deal flow. Zeal's Founder and Managing Partner Nasir Qadree, a Black fund manager, has been intentional in how he's built Zeal's investment team and broader infrastructure to reflect so much of what we do not see enough of across venture capital and in the broader private markets.
Limited partners also play an important role in driving equity in venture capital. Some LPs have started to invest in diverse fund managers, recognizing the data behind their strong returns and impact. These LPs are allocating capital to emerging managers who may have non-traditional backgrounds and experiences that can drive alpha.
Editor:
The US Healthcare system is failing our most vulnerable and medically fragile populations, what impact is health equity investing having to change the tide?
Emily Zhen:
I define health equity as enabling everyone to achieve their full health potential, regardless of background. This involves improving access, affordability, and quality of care. At Zeal Capital Partners, we are investing in health equity solutions across: (i) access and affordability of care, (ii) women's health, (iii) mental health and wellness, and (iv) social determinants of health.
To truly address health equity, we need to build scalable solutions that align financial incentives with improved patient outcomes. This involves thinking outside of the box to develop innovative technology, models of care, and business models that integrate with existing clinical workflows.
I believe in the opportunity to invest in early-stage companies developing these innovative solutions that truly move the needle for underserved populations.
Editor:
What is the biggest investment opportunity for investments in Health?
Emily Zhen:
The areas I'm most excited about in healthcare right now include the shift towards value-based care and precision medicine.
Shift Towards Value-Based Care: Traditionally, healthcare has operated on a fee-for-service system in the U.S., where every medical test, procedure or treatment is billed for through medical codes and reimbursement rates vary widely depending on insurance type (Medicare, Medicaid, commercial, or self-pay). The payment model rewards providers for volume and quantity of services, regardless of outcomes. Value-based care is an alternative payment model that reimburses based on quality of care delivered or on a per member or per episode (bundle) basis. Regulatory tailwinds are accelerating the adoption of value-based care. The Center for Medicare and Medicaid Services (CMS) aims to have every traditional Medicare beneficiary in a value-based relationship by 2030. Value-based care companies like Oak Street Health have transacted for multi-billion dollar valuations (Oak Street sold to CVS for $10.6 billion). Early-stage companies have the opportunity to create next-generation value-based care models for underserved populations.
Precision Medicine: The cost of genome sequencing has declined greatly. In 2007, the cost of a human genome sequence was estimated at $1 million; today, in 2023, it is approximately $600. Meanwhile, electronic medical record adoption is nearly 90% among office-based providers and the health data collected from our wearables, vital monitoring tools, and phones continues to grow. The growing volume of data, combined with advances in AI and machine learning, is ushering in an era of precision medicine – the ability to personalize treatments to an individual level based on their biological biomarkers (e.g. genetics), environment, lifestyle, and social determinants of health. Precision medicine enabled treatments to be much more targeted in oncology and a huge opportunity to invest in technologies that advance precision medicine in other disease areas.
Editor:
You are an avid hiker, what hiking trails do you have on your bucket list and how many have you conquered so far?
Emily Zhen: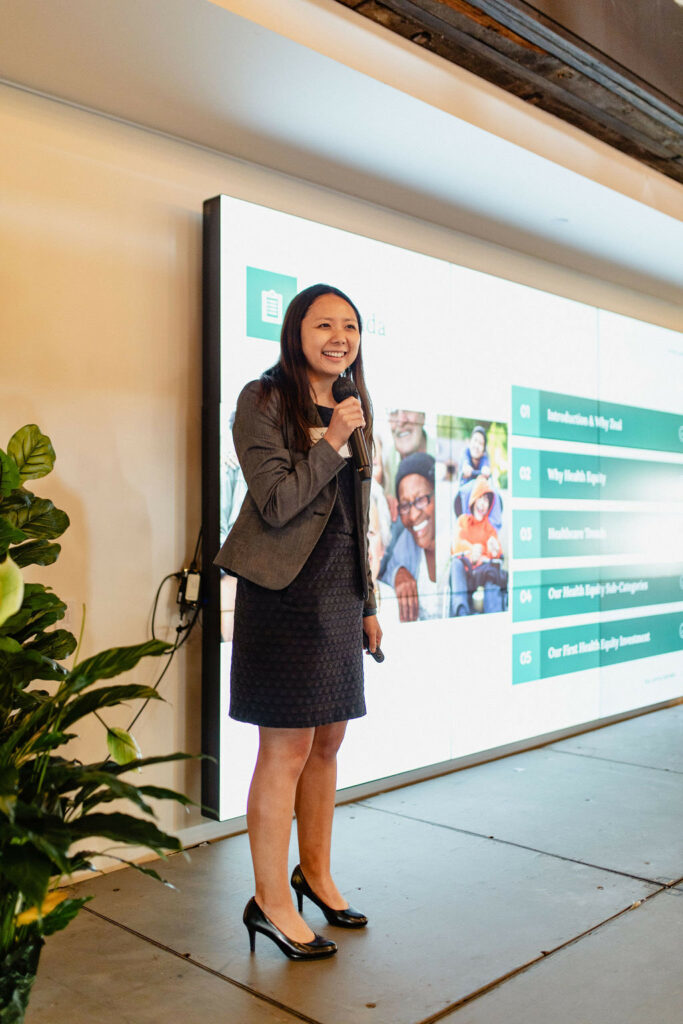 Angel's Landing is on my bucket list! I will be hiking this trail in Zion National Park later this year. Last year, I did 26 hikes. This year, my goal is to explore 5 new national parks. There are a few on my bucket list, including Zion, Bryce Canyon, Acadia, Glacier Lake, and Grand Teton.
Editor:
Which songs does your hiking playlist consist of?
Emily Zhen:
My hiking soundtrack actually isn't a playlist at all! I like to unplug when I hike and just fully immerse myself in nature, including the sounds of rustling leaves, birds chirping, and streams of water.
Editor:
What book left a lasting impression on you?
Emily Zhen:
Tuesdays with Morrie by Mitch Albom is a book I read in college that has left a lasting impression on me. It's about the lessons that the author, Mitch, learned from his professor, Morrie Schultz, when he was dying from ALS. The memoir is divided into 14 different "days" that Mitch spent with his professor and the lessons he learned about living with purpose, love, relationships, forgiveness, and purpose.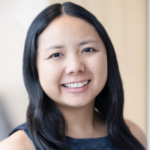 Emily Zhen is a Principal leading the Health Equity investing vertical at Zeal Capital Partners. Zeal Capital Partners invests in diverse management teams at the seed and Series A stages reimagining the building blocks of wealth, from healthcare to education and employment to financial health, that turbocharge economic mobility.