As Black Founders in Tech increase, do the opportunities or hurdles grow with that momentum?
When it comes to creating new technology, we know that more and more black founders are joining the pack. This is a wonderful thing and one that should continue to be promoted and encouraged. However, is the road map adjusting to this new group? Are the rules of engagement aligning to meet the diverse needs of this group?
Some of the opportunities for black tech founders should look like increased press spotlight, not only in the black press and new category considerations for Tier 1 diverse buyer spending, but in mainstream media in order to open up the promotion and revenue streams for black founders. This will give these companies an opportunity to grow and fortify their tech stack to be able to compete at a larger scale.
However, those of us black founders knee deep in the tech pack know how hard it still is to overcome hurdle after hurdle. Some hurdles are gaining access into rooms that we have not been in before, understanding the language of the predominantly white Venture Capital landscape, or understanding when it's okay to let our hair down and just be us and these challenges can mean the difference of a new business succeeding or failing. While the amount of funding going to founders of color is historically low, we know this is a hurdle we must help our new founders overcome.
As a founder that is building a platform to educate users on workplace stressors, I can tell you that the stress of being black in the workplace is an actuality.  "There are many reasons why a person may not feel safe when it comes to work.  Diversity and belonging comes into mind (S15 Action Step pg53 book) when some do not feel that they belong in a space." [1]
The pressure to be "on" is higher than the majority of workers feel. The added considerations of tone, presence, eloquence, lack-of ghetto speak are all real and factors workers have to handle daily.  As we build out our Peak Mind virtual reality Diversity simulations, and we show users what it is like to live in a racially diverse household, we are aiming to teach users to see tone and dialect as cultural and not radical.  When we can begin to normalize the way that those who have been deemed 'others' live, and not be afraid of it, then we might just begin to live a more collaborative life amongst each other?
Can this be a reality? I believe it can. Virtual reality simulations and gaming are becoming ever so real. Consider what the NBA and NFL teams look like in VR. Their skin and movements simulate such life like reality. These types of simulations and VR therapeutics allow us to overcome fear and anxiety that we might have around a topic. Immersing yourself into a VR headset (HMD) can allow you to be transported safely to a place where you normally would not go. That can mean you get to witness a different culture interacting in a space they feel most comfortable being themselves, like the dinner table where personalities can emerge authentically, giving people a real life view of various cultures.
The VR market is growing rapidly. Some industry experts are predicting that  by 2026 at least 75% of every major US company will have some use for VR in the workplace. That should include the use of Diversity, Inclusion and Belonging simulations to encourage others to become more comfortable around louder toned voices that grew out of a passionate household full of love and laughter and familial bantering.  It should include hair types that sway in the wind and those that can stand up proudly after someone has stood and picked out their curls in the mirror for an hour before work.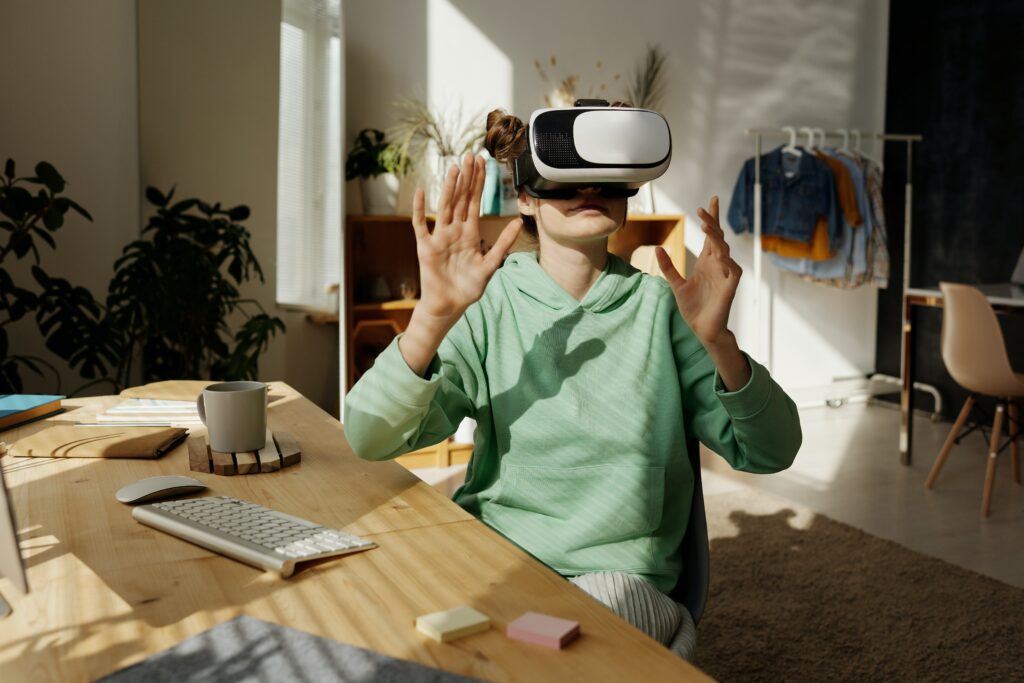 Maybe then, we can all present ourselves in the workplace with pride and comfort and be able to show how our uniqueness can be a benefit to all. Imagine what that could do for divided cultures and communities. Bringing this level of education to fruition could impact social awareness and the upbringing of the next generation; giving them a chance to be themselves without having to socially mask, and allowing them to show up wholly and completely in their own skin, hair and voice.
This type of training is shown to increase engagement amongst workers who now feel better equipped to handle their workday in diverse environments. In addition, VR training is proven to be retained longer than traditional talk-at-you training that does not elicit the same emotions that a staged professional VR simulation can. "You can train people faster, and people learn faster in a VR environment," said Collings." [2]
As we continue to see the technology sector grow, we need to ensure it has a spot for black founders and innovators, as well as all races, genders, socio-economic backgrounds, etc. If we aim for equity in a market that is said to have a trend that is expected to stay the same over the forecast with hardware growing into an "$80.6 billion market at an annualized rate of 31.7% through the forecast period 2022-2029" [3] then we should plan to set founders of color up for a large piece of that pie.
Tech is here to stay as well as VR use cases, and we couldn't think of a better way for companies to put this innovation in technology to use than to build a better, more inclusive culture.
___________________________________________________________________________________________
For more information on Peak Mind and its VR hardware integration check out the Fox 59 TV segment [4] featuring Alicia Mckoy, Founder and CEO. www.JoinPeakMind.com for more information on how to license the diversity simulations.
SOURCES:
Mckoy, A. E., Ph.D. (2022). Be well – a workplace well-being guide. Sagamore Press.
https://www.cnbc.com/2018/10/29/why-f500-companies-use-virtual-reality-to-train-workers-of-the-future.html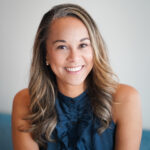 Dr. Alicia Mckoy, PhD (Hon. Causa) serves as the Chief Executive Officer of Peak Mind. Alicia has been a business owner and innovator since 2005. For the past 9 years, she has studied neuropsychology and interviewed numerous scientists, therapists, and corporate coaches to determine the best way to transform our workplaces for the better.