A Journey from Haiti to the Middle-America Runway
My story begins in a land where Morne de la Selle is the highest peak. A homeland bordered by the Atlantic Ocean, the Caribbean Sea, and The Dominican Republic. It was in this tropical climate that I first learned to sew and created my first design at my grandmother's encouragement – a pair of jeans.
I have come a long way since then, bringing fashion to the Midwest through Midwest Fashion Week and my own design label, Catou.
Creating a label was just the beginning, the real aim is to lift others up through fashion and give others in the space a solid voice.
Heading to the Midwest
Having left Port-au-Prince, I landed in Brooklyn, New York and then moved to the Midwest where my family had envisioned a future for me but my journey placed me back in New York The Fashion Institute of Technology in New York and began pursuing
My grandmother, always supportive of my efforts, was my inspiration. I made a promise to her that I would start his own foundation. He ultimately kept that promise, going on to naming his label Catou, after his grandmother.
Returning to the Midwest in the early 2000's I recognized an opportunity for fashion, launching his couture line focused on color and texture, Catou
Midwest Fashion Week Fills a Niche Not Previously Available
In 2006 I took a leap of faith and founded Midwest Fashion Week. It started out as a small event in Indianapolis to showcase minorities in fashion from a location not known for its fashion talent. Since its inception, it's grown to include events in Chicago, New York, and even Paris.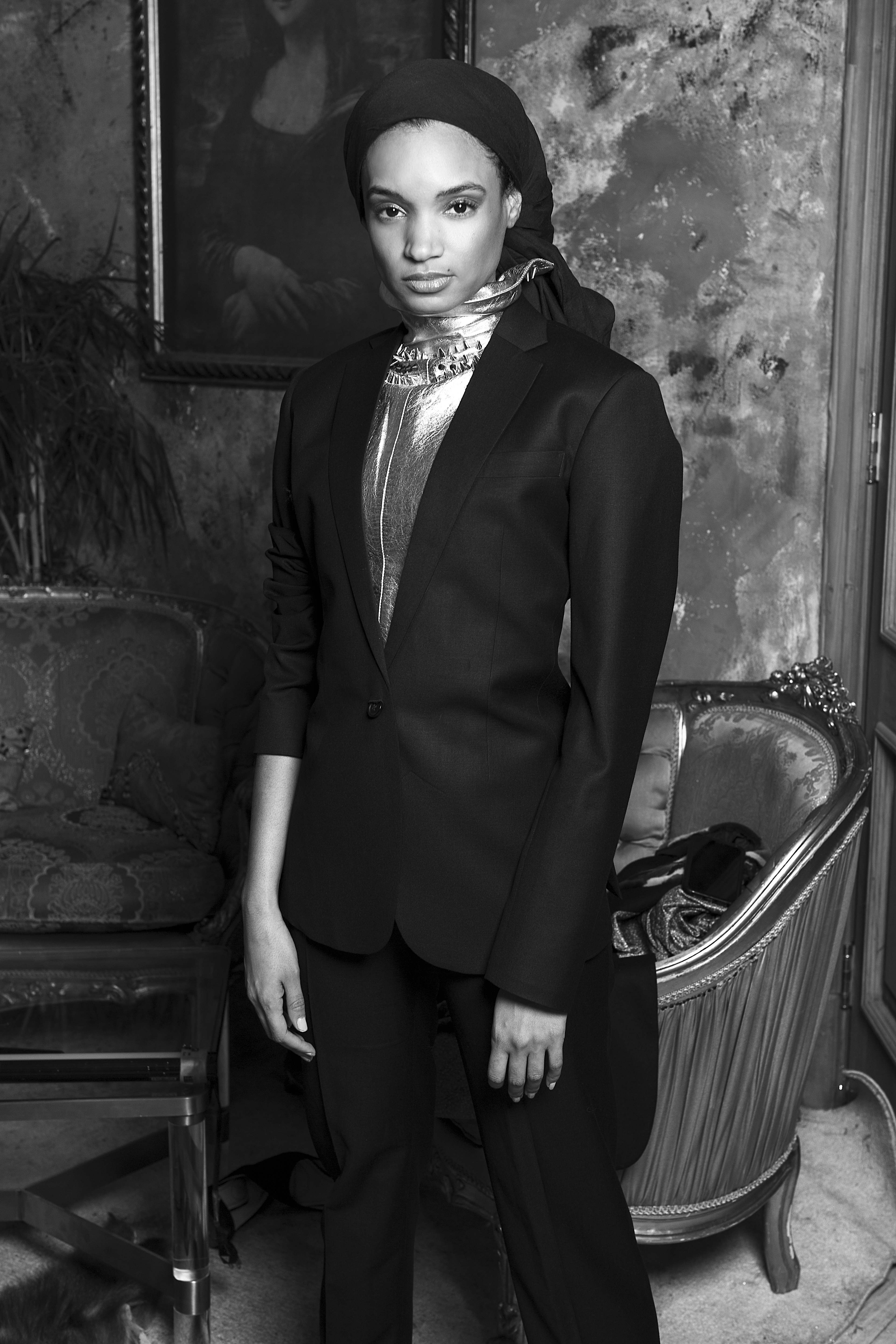 Midwest Fashion Week allows middle-American fashion industry professionals a platform for their work. Aspiring designers, photographers, stylists, models, fashion marketing and production professionals in this location now have a way to break into the industry they wouldn't have otherwise had without moving to New York or abroad.
I'm proud to be a part of having allowed over 300 designers from across the world to launch their careers through collaboration and support derived from the Midwest community.
The Fashion Community Foundation Creates a Global Platform for Collaboration
It was only a matter of time before I kept my promise to my grandmother to use my voice to help lift others up through charity work.
In addition to Midwest Fashion Week's work to help launch careers, I continued to use my platform to bring awareness to a variety of causes. This includes "Love and Serve Haiti," giving back to my home country, hosting a fundraiser hat generated $70,000 for the Down Syndrome Family Connection, the Hands-on Hong Kong Fashion Show, Dance Kaleidoscope, Denim Day New York, Doctors on the Runway, I Am a Gentleman, St. Jude's Fashion Show, St Francis Foundation Fashion Show Fundraiser, and J.B. Dondolo, Inc. Face Mask Fundraiser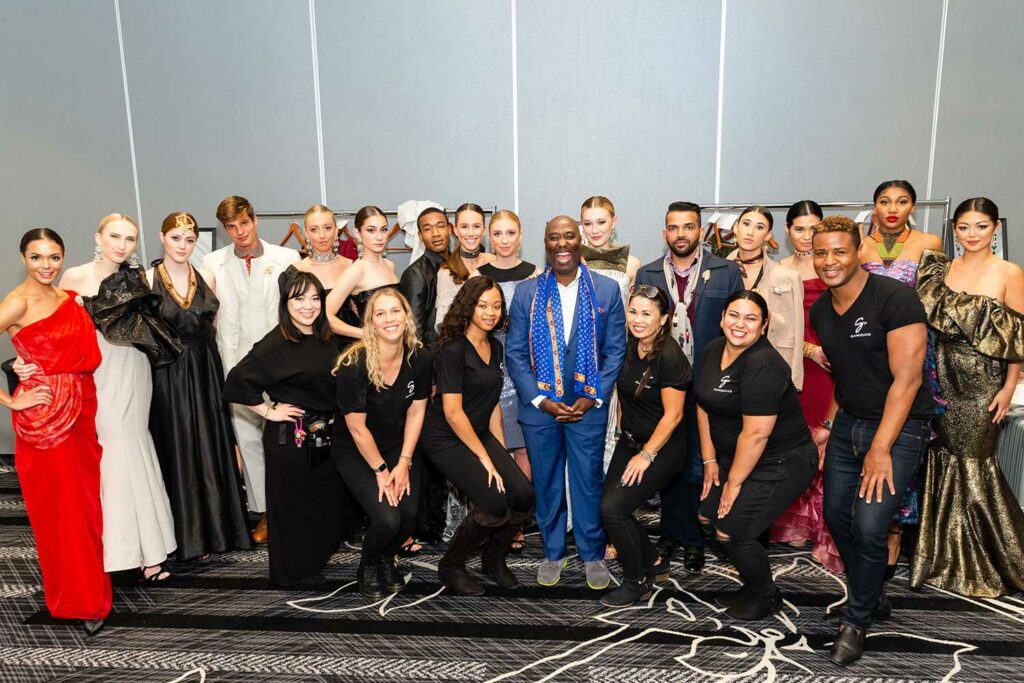 By the time Fashion Community Foundation was officially incorporated in 2019, there had already been a long history of service and charity work aimed at lifting others up.
I hold the belief that when you have a platform, there's nothing better than lifting up others through that platform to ensure that they also have opportunities for success.
Focus on Community
While the Fashion Community Foundation is marked by its charitable events and campaigns, its present impact is much larger than that.
Reaching to Indianapolis's West Side, a historically black community, the Fashion Foundation offers a variety of workshops and entrepreneurship opportunities to bring access to the fashion industry to this underrepresented population. The Caribbean Celebration creates a collaboration between Fashion Community Foundation, International Market Coalition, and Haitian Association of Indianapolis providing a fashion display and visual storytelling gallery in the front lobby of the International Market Coalition's Global Village Welcome Center. This display allows visitors to learn more about Haitian traditional garments and creative expression.
Modeling classes and mentoring still provide a core of the foundation's work. The 1:1 mentoring provided by the Fashion Community Foundation not only focuses on technical skills like design and sewing but also those important soft skills that help set young people up on a trajectory for success.
The Fashion Community Foundation also awards scholarships to young people from diverse backgrounds. Thus far, there have been 20 scholarships awarded with a total of $18,000 distributed.
It's Not Always Easy, But It's Worth Every Second
I pour my passion into everything I do. My family and upbringing are at the heart of my drive – my parents instilled values and life lessons that keep me determined no matter what life places in front of me. My grandmother gave me the support and planted seeds early on that encouraged me to always give back.
The ultimate vision is to use Catou, Midwest Fashion Week, and Fashion Community Foundation to lift others up and give them the opportunities that I had to fight to have as a young designer. Catou's vision is to provide innovation, creativity, and artistic elegant fashion. I've been afforded opportunities the young 8-year-old designing his first pair of jeans could never have dreamed of.
Being able to travel around the world and showcase my designs at the most prestigious fashion shows is an honor but the most rewarding work is being able to speak to youth at schools, colleges and shelters to encourage them to stay focused on education (and of course teach them the importance of how to dress for success).
What I would like others to know is that – It's not always easy, but it's worth every second.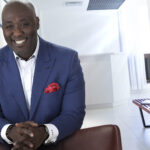 Berny Martin is an American fashion designer and founder of Catou, an internationally-recognized line of men's and women's professional wear, started in 2005 in Indianapolis, Indiana.