Rodney Cotton
Healthcare Biotech and Pharma Board Member
Former Senior Vice President at Roche Diagnostics
Indiana
I've spent 42 years in the healthcare industry, and over the years, I've become increasingly focused on health equity, especially in the area of clinical trials.
In case you're not familiar with them, clinical trials look at new ways to prevent, detect or treat disease, and their goal is to determine if treatments are effective and safe. Clinical trials need volunteers to take part and help test drugs, devices, treatments and procedures. Because different people can experience the same disease differently, it's important for clinical trials to include a variety of people so everyone can benefit from scientific advances.
At Roche, where I worked for 22 years, we conducted more than 2,000 clinical trials each year. Like many companies in the healthcare industry, Roche is committed to an equitable approach to clinical trials and strives to reduce barriers to clinical trial participation.
There's a lot of work to be done because, as of today, clinical trials are far from diverse. White participants tend to be overrepresented, and Black and other racial or ethnic minorities tend to be underrepresented. In fact, the FDA has reported that, in oncology trials from 2015 to 2019, less than 5% of participants were Black men and only 2% of participants were Black women. I've observed this disparity firsthand when clinical trials for novel biomarkers (for example, for preeclampsia, which overwhelmingly affects Black women) didn't include a representative number of Black participants.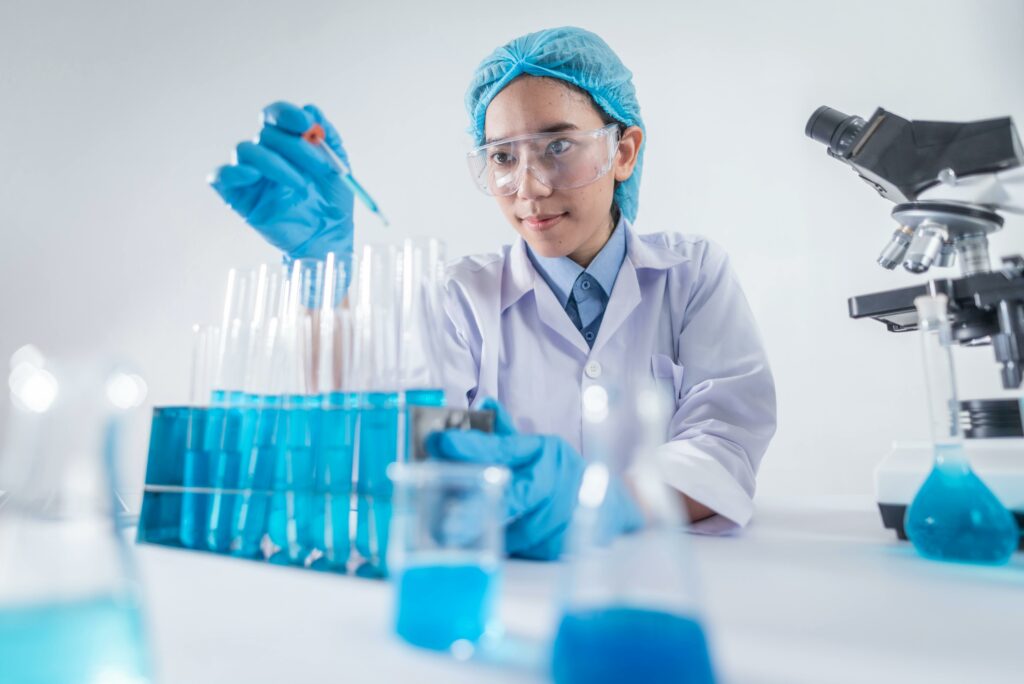 I'd like to see everyone — including Black and brown people — have the opportunity to access the lifesaving and life-enhancing medicines being developed today. For that to happen, we have to overcome barriers that have been part of the healthcare landscape and our American culture for decades.
Last spring, while attending events related to the Top Blacks in Healthcare awards, I met Laura Crandon, a former healthcare executive and cancer survivor. Her story really moved me. Laura's triple-positive breast cancer had metastasized to brain cancer, and she advocated for herself and took part in a clinical trial. "It saved my life," she said.
Laura went on to found a nonprofit organization, Touch4Life, to "increase the breast health IQ of BIPOC and underserved communities and eliminate disparities in breast cancer outcomes." Her focus is upstream of clinical trials, on genomic and genetic testing. "We need to be represented in the bio data so that, when researchers are looking for mutations, they're looking for what's driving our cancers, and the drugs and therapies are pinpointed so survivability is higher," she said.
At the Top Blacks in Healthcare event, Laura joined a group of amazing Black women who discussed clinical trials and other topics as part of the "To and Through the Breast Cancer Experience" panel. They shared thoughts on the barriers to diversity in clinical trials as well as ways to overcome them. Their discussion covered a lot of ground. I'm zoning in on three of their ideas. I hope you'll consider these thoughts and talk about them with your colleagues and people you care about.
There's only one way to overcome this challenge: together.
Fight fear by increasing understanding.
Many people of color fear clinical trials because they don't trust the healthcare system. There are good reasons for that behavior. The medical establishment has a long history of mistreating Black Americans, from forced sterilizations of Black women to the Tuskegee syphilis study that, for decades, withheld treatment from hundreds of Black men. Another, more basic, aspect of mistrust is simply fear of the unknown.
"The resounding thing we've been hearing (after surveying 300 women of color about clinical trials for breast cancer) is, 'You're going to get the sugar pill and die,'" said Ricki Fairley, CEO of Touch, The Black Breast Cancer Alliance. "Well, there's no sugar pill in cancer research, but that was not clear at all, and that was the biggest fear."
Fairley believes in explaining clinical trials in very simple terms that anyone can understand. "It has to be clear and concise and elementary," she said. "Then they get it. It's simple things like: You know that Advil you took last week? It was in a clinical trial. The heartworm medicine you gave your dog? It was in a clinical trial. When people understand, they say, 'Hey, yeah, wait a minute, I want to sign up for that.'"
Several panelists were quick to point out that understanding clinical trials has little to do with education or socioeconomic background. The medical field is so specialized, even a physician's assistant or a corporate lawyer may need things explained in plain language.
Increase engagement by meeting people where they are.
"When we look at oncology and the development of new innovation in medicines, we're looking at the front end of the disease," said Reshema Kemps-Polanco, executive vice president and US head of Novartis Oncology. "Typically, you'd start drug development at the back end of the disease. But if you're looking to help people live longer, if you're taking a curative approach, you want to get on the front end of the disease. And those patients aren't found in the academic centers where we normally spend our time; they're found in the community."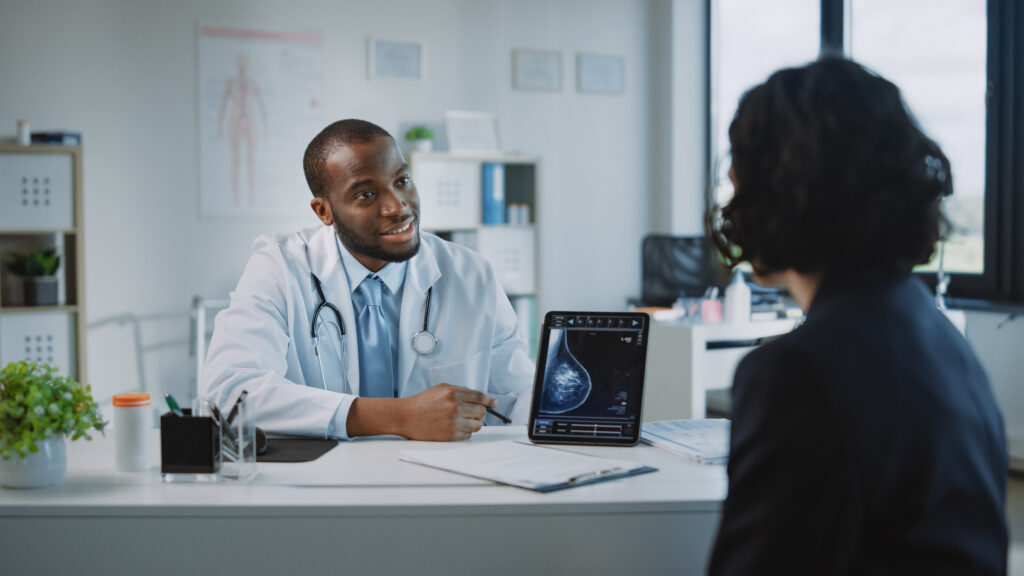 "If you reach patients no matter what their ZIP code is, you've democratized outcomes," Fairley said. So the implication is: How do healthcare companies cultivate clinical trial sites in the community? How do they meet patients where they are?
One way is to partner with nonprofits like Touch, The Black Breast Cancer Alliance. "Novartis actually came to us to help select sites," Fairley said. Another is to invest time in cultivating community relationships. Research shows that the approach can work. One study noted that Black and Latino communities are more likely to engage in clinical trials when recruitment strategies emerge from the community itself.
Increase our sense of urgency.
People in the healthcare industry have been talking about diversity in clinical trials for a long time. Kemps-Polanco put it this way: "We've crossed the threshold of 'It's the right thing to do.'" But what are the consequences of not doing it? What are the incentives for doing it?
The focus of most pharmaceutical and diagnostics industries is business, said Sheri Humphrey, executive director of regional oncology marketing at Merck. "We're in pharma," she said. "It's about the dollars." The good news is that people like Humphrey who are involved with research, company strategy and patients can remind leaders that focusing on the right thing to do is ultimately good for business, because it's good for patients. When studies are representative of the diversity in the general population, treatment strategies will be more effective for everyone. The dollars will follow.
Fairley, a breast cancer survivor, hopes that Black patients will feel a sense of urgency and eagerly take part in both clinical trials and genetic testing. "We're in a critical state for breast cancer in Black women," she said. Clinical trials are at the cutting edge of advances in medical care. They can help patients access the best science and the latest therapies.
If you're Black, the matter truly is urgent, especially when you consider cancer. For all cancers combined and for most major cancers, Black Americans have the highest mortality rate of any racial and ethnic group.
On a more positive note, there has never been a time when medicine, science and innovation have been so disruptive, which means that there are some great advances happening on a number of fronts, from cancer to Alzheimer's to cardiovascular disease. And since so many diseases and chronic conditions are being treated at the molecular level, it's vitally important that researchers have a diverse representation of genes.
If you're a person of color, and you have an opportunity to take part in a clinical trial, I hope you'll consider it. It could help save the lives of people who look like you — and your own life, too.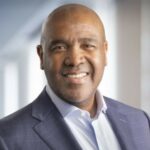 RODNEY COTTON is an entrepreneurial thought leader in the pharmaceutical/biotech industry known for his holistic perspective, actions and commitment to agile processes. Rod is an independent director for Orchard Software, a board director of Community Health, and an Advisory Member for Meharry's School of Applied Computational Sciences.