Denola M. Burton
Founder/CEO Enhanced DNA
Develop Nurture Achieve, LLC
Indiana
Spring has sprung and we see evidence of it all around us. Even during the early days of spring when we bounced between unpredictable weather, between frost and cold, my daffodils thrived. They were planted in seasons past and poked their way through the earth. They fluttered and danced in the breeze, providing the color that will carry well into summer. Early signs of tulips and other flowering perennials began their ascent and yet many had to be pampered (or covered) to survive the frequent fluctuating weather. But we know that seeds and bulbs planted underground have hidden potential, with the goal to blossom and bloom in spring and summer, filling us with great expectations and future beauty.
Just like an unpredictable beginning to Spring, leaders need to nurture their teams and their employees to develop and grow to release their full potential. Leadership is not just about managing a team or achieving specific organizational goals, it is also about nurturing and developing people within the organization. Nurturing leaders understand the importance of creating an environment where people can thrive and grow (just like our early blooming perennials in unpredictable spring weather). Are you a nurturing leader?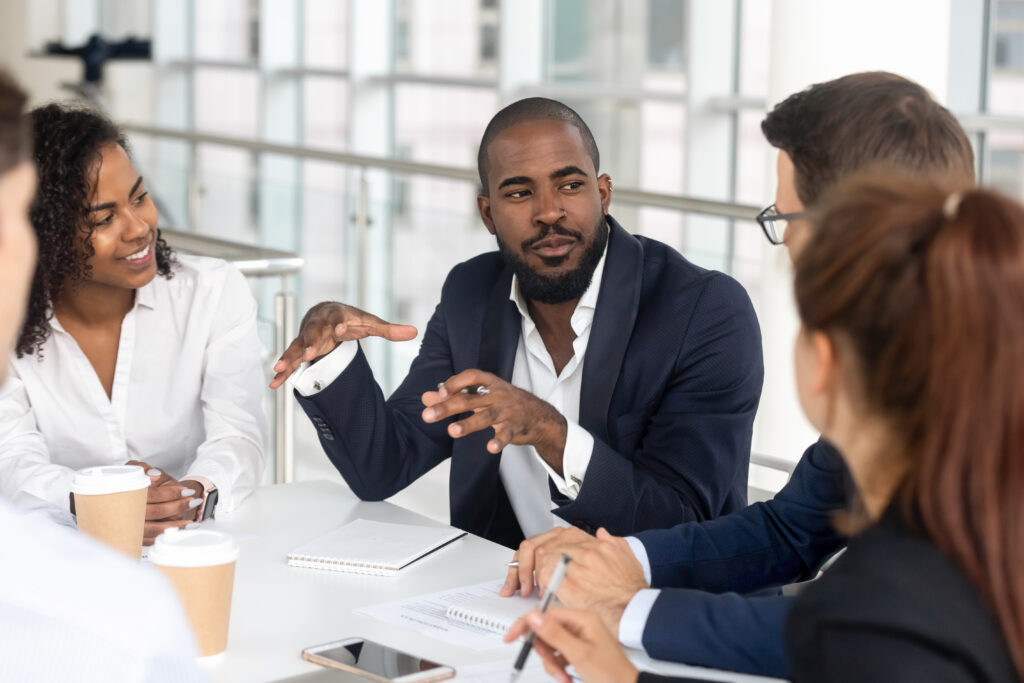 A nurturing leader is not just a "people person" – just getting along with everyone. A nurturing leader puts time and effort and intentional actions in place to develop and cultivate relationships with others. This involves more than just communicating, it involves connecting. Leaders who connect with employees also help create healthy teams, contributing to a strong and healthy culture. When employees have a great connection with the leader, they feel safe, and the relationship is built on mutual trust and respect. Conversely, when there is a disconnect between the team and the leader, the team can quickly deteriorate and become dysfunctional. Nurturing leaders recognize that strong relationships can impact strong business deliverables.
This quote from Tom Peters, excellence and business guru, sums it up well.
---

Management is about arranging and telling. Leadership is about nurturing and enhancing. Tom Peters

---
So why is nurturing an important aspect of success in an organization? Nurturing builds and fosters positive relationships. Nurturing helps others feel trusted, respected, and valued. Nurturing strengthens and reinforces a positive culture. Nurturing proactively addresses stress in the workplace. Nurturing has a positive impact on employee retention.
---

In any organization, employees are the most valuable assets.

---
Nurturing employees can lead to increased job satisfaction, better engagement, and ultimately, higher levels of productivity. Nurturing leaders understand the importance of nurturing employees and how nurturing others can enhance the culture of support and growth.
Here are five things that nurturing leaders do well:
Nurturing leaders provide clear expectations and help set realistic goals and objectives. Performance standards and expectations are well-defined. When employees understand expectations and performance metrics, they are more likely to feel motivated and engaged in their work.
Nurturing leaders recognize and reward performance. Listening to employees regarding the type of recognition they prefer is very important. Not all recognition involves money. Sometimes something as simple as expressing gratitude for a job well-done or extra effort can make the difference between a supervisor and a nurturing leader.
Nurturing leaders offer and provide opportunities for growth and development. This can include training, but many times involve mentoring and coaching. When employees are given the opportunity to learn and develop skills, they are more likely to feel valued with the organization.
Nurturing leaders create a positive work environment. They create a culture of respect, trust, collaboration and are more likely to attract and retain talented employees. A positive work environment can lead to higher levels of job satisfaction, increased productivity and ultimately reduce turnover.
Nurturing leaders lead by example. Leading by example models the behavior you want to see in your employees, those you mentors and those around you. When you lead by example, you demonstrate excellence and others will want to emulate that excellence.
But maybe the more important question is how do leaders become nurturers?
---

It starts with the leader being aware of their ability to nurture, assessing their current nurturing style and taking some intentional actions to become a nurturer.

---
How, though?
Leaders should ask themselves these questions:
How are my relationships with others?
Are my interactions transactional or personal?
Do my team members come to me for help or guidance?
Am I trustworthy and respected by others?
This basic understanding will bring more awareness to you as a leader and especially as a nurturer.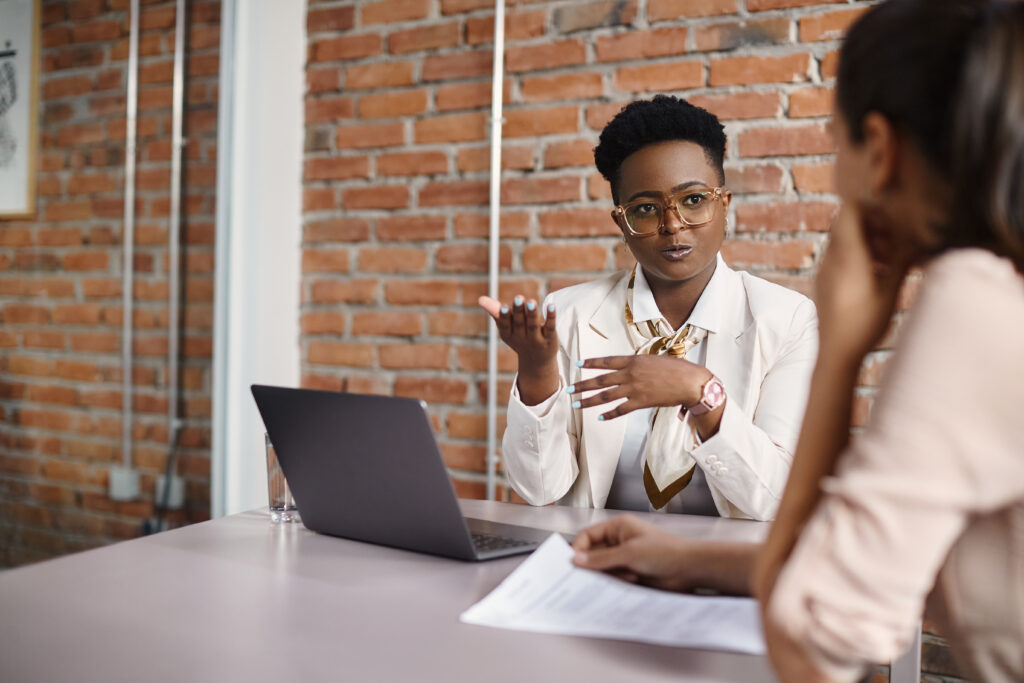 As an entrepreneur, I don't have a "team" or "organization" to nurture, but I find myself doing nurturing activities all the time. When we are nurturing leaders we invest in the growth of others.
The foundation of nurturing is in the relationships you foster. Good relationships with those who truly matter can be priceless but it takes effort. Here are some ways to do that.
Make dedicated time with those who matter. Whether friends, family, clients or co-workers, devote time toward relationship building and let those who are close to you know that you see them as important and as a priority.
Communication is one of the most important factors in building strong relationships. This is critical in any relationship, whether it is a personal or a work relationship. You must be able to communicate well by speaking honestly, building trust and gaining and giving respect. If the relationship is valued, one should be able to talk to the person about "anything" and they should be willing to engage in the conversation because they have mutual respect, appreciation and trust between them.
Be an example and show appreciation. Try to be the most positive person you can be. Positive people are grateful people, and they know the measure of how to appreciate others. Practice gratitude often. It is one of the most positive emotions and its effects can strengthen the relationships you are trying to build. Use daily affirmations to express your gratitude in who you are and who you want to become.
Under-promise and over-deliver. I feel that the best way to show people that they are important is to follow through on your commitments. Give more than is expected. That is why my mantra for my business is, "High Touch, High Excellence". Through my expertise, my clients can be pleased with results because of our desire to over-deliver.
Connect through service – Too many relationships are built on each person wanting to get something out of the relationship. The main way that a relationship will last is if you treat it as a place where you go to give and not take. That is my main theme in my personal life as well as in my business. How can I "delight" the customer? That is the question I ask myself daily.
Know when to insert self-care because self-care isn't selfish. Intentionally find things that allow you to relax, enjoy and focus on yourself. It is important to ensure that you are nurturing yourself while nurturing others.
Just like the evidence of nurturing in nature, the time, effort, and energy a leader commits to nurturing those in the organization or those around us, will result in growth and development and ultimately the success of the people and the organization. By developing these nurturing skills, leaders can help individuals to reach their full potential, which can ultimately benefit the organization.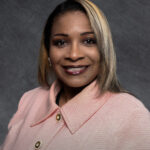 Denola M. Burton is the Founder/CEO of Enhanced DNA: Develop Nurture Achieve, LLC. Denola holds the Bachelor and Master of Science degrees in Biology. After beginning her career as a scientist, she transitioned into Human Resources and is a certified Professional in Human Resources, a Certified DISC Behavioral Coach and is a Certified Speaker, Trainer, Coach with the John Maxwell Team.