Rupal Thanawala was honored as the 2023 Trailblazer Award winner during the 24th annual TechPoint Mira Awards gala. This award was presented by UKG, Salesforce, and the Indiana Economic Development Corporation on April 22nd. TechPoint's Mira Awards are an annual celebration of the best of tech in Indiana. The trailblazer award is targeted at highlighting visionaries who have made a noteworthy impact on shaping the state of Indiana's technological landscape. This award is aimed at recognizing leaders who pave the way, take risks, and make bold steps that foster growth and success for those that come after them in this space.
Tim Coleman, a senior vice president, and chief technology officer at a Fortune 500 Healthcare company said about Thanawala,
"There are three ways that I would describe Rupal, a deep passion for her community, a tireless dedication to the community, and Rupal, definitely, is a connector within our tech community," he continued "It's been awesome to see her grow and develop on her journey as a leader."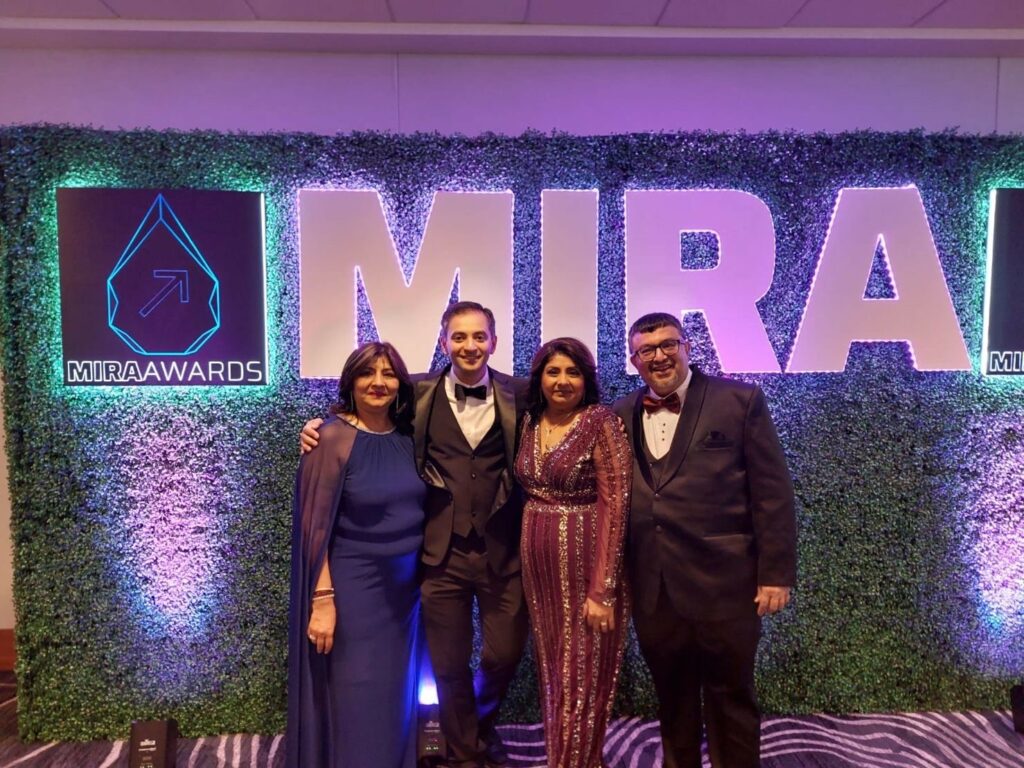 Rupal has previously been recognized as the Indiana Chamber of Commerce NextEra Energy Resources Dynamic Leader of the Year in 2022. In praise of Rupal, Indiana Chamber President and CEO Kevin Brinegar dubbed her not only an "eager, energetic, innovative and intelligent leader" but the modern-day "Fixer." Her approach to work is "We walk in the door, say 'what's your challenge?' and we fix it."
This is the attitude that she employs beyond the doors of Trident Systems LLC but in every other area of her life including her civic work within Indianapolis. Rupal is a devoted wife and mother and says she owes most of her success to the support and inspiration she gets from her family.
Rupal attributes failure as her biggest teacher, noting the often rocky times she has been through. She learned that she wasn't an expert in everything and needed help, but as she kept going, juggling different roles as necessary along the way, she has blazed a trail for others.
Rupal Thanawala has been involved in several community development projects and has championed numerous under-represented groups over the years. In late 2021, she started collecting more than 500 devices and set up a commercial-grade computer lab for people uprooted from Afghanistan, eventually serving 7,200 refugees at Camp Atterbury and 92,000 more refugees across nine military bases nationwide. This was to help young Afghan people with digital literacy, learning English, and entertainment. The adults used the resources to job hunt and to be able to connect with their families that were in different parts of the world.
Thanawala is a Jefferson Award winner for "Multiplying Good." This is an award that honors those who go above and beyond for their communities. Rupal was recognized in 2022 for her work with community organizations focusing on improving healthcare, access to tech, women's empowerment, education, and inclusion.
Rupal Thanawala continues to lend her skills and talents for the benefit of others and has been graciously recognized for her commitment to empowerment. 
In 2020, she was presented with the prestigious Rosa Parks Trailblazer Award at the 15th Champions of Diversity Awards.
Thanawala is A Mitch Daniels Foundation Fellow.
Thanawala is a member of the supervisory committee for the Financial Center Credit Union.
She is a Board member of BDPA, formerly the Black Data Processing Associates
She serves on the TechPoint and the Lung Association of Indiana Chapter boards.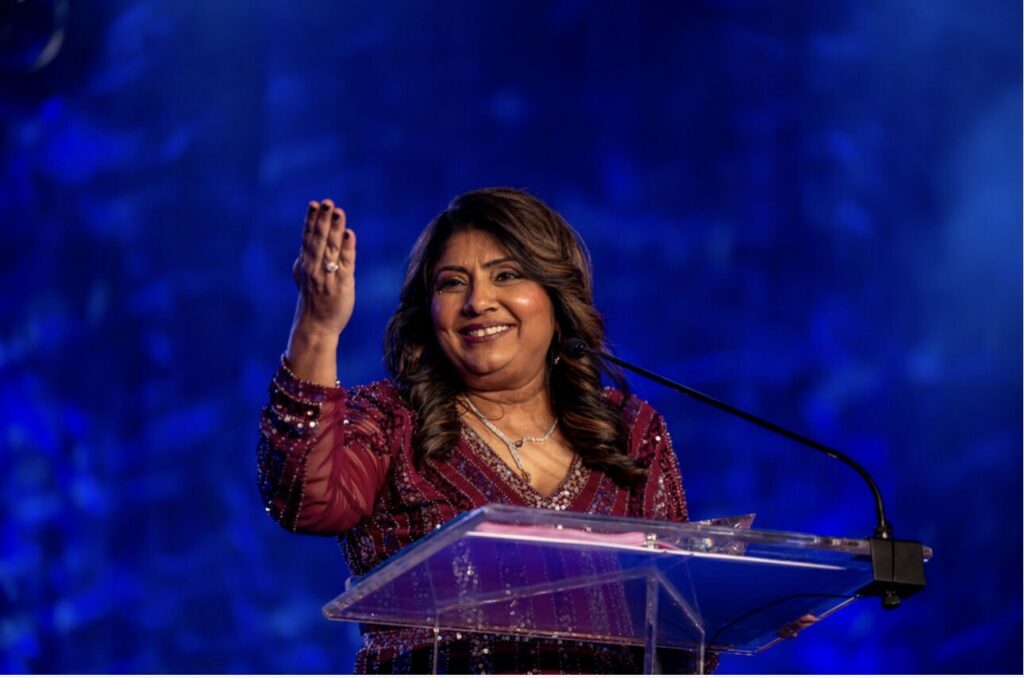 Rupal Thanawala is a Mumbai native who moved to the U.S. three decades ago and has since gone on to be a force to be reckoned with in the field of IT. She is a longtime community advocate, CEO and co-founder of a tech-based consulting company called Trident Systems LLC in Fishers – Indiana, she co-founded this company with her husband. Trident is a service provider that has been in operation for 20+ years, specializing in business strategy and digital transformation for supply chain and global financial compliance. This company has 50 employees and has set roots in over 30 countries worldwide. She also serves as president of the Asian American Alliance of Indiana.

Her previous roles include:
Vice president of Strategic Partnership for Black Data Professional Association Indiana.
Technology editor for the Indianapolis Recorder which was a volunteer position she said helps bring technology news and information to Black and urban audiences and as a servant leader, she reveled in this position.
Indiana Market Director for Accenture,
Client director for PwC,
Partner at Tenthpin Management Consultants.