Editor:
Stephanie, we're excited to hear about your year as Executive Director of the NBPA Foundation. Can you tell us a little bit about the foundation?
Stephanie:
The NBPA Foundation is the philanthropic arm of the NBA, the Players Association, which is our union. It was created in 2016. Our primary focus is on providing matching grants. As you're aware, basketball players from around the world are deeply committed to making a positive impact and bringing about the changes they wish to see in the world. Whether it's in the realm of youth sports, healthcare, or social justice, players are actively involved in creating meaningful change, and we provide support for their efforts. This support often comes in the form of matching grants. Additionally, we identify organizations that align with the players' passions and provide direct grants to support their work.
Editor:
It seems that you're in several countries, I think 30 countries already, and you have various pillars. How do you select the sectors to give to?
Stephanie: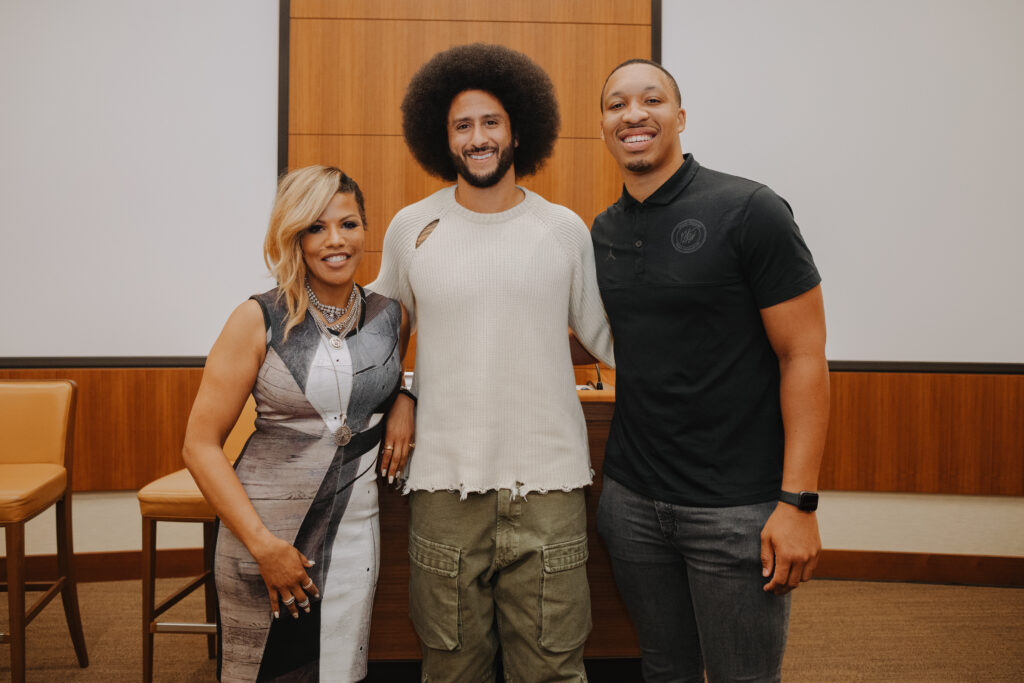 I believe it's about empowering the players. I don't make the selections; they do. My team and I strive to synthesize the things we know they're passionate about and support those endeavors. One of the goals I'm pursuing is to drive change on a larger scale. We understand that players are concerned about issues like food insecurity and nutrition insecurity. How can we collaborate on a broader scale, possibly across teams and even sports, to create a positive impact in communities? These are the kinds of initiatives we are actively exploring.
Editor:
Is there a highlight or impactful success story you can share from your time thus far?
Stephanie:
I take pride in the partnership we've established for disaster response. The foundation has allocated funds for disaster relief, and drawing from my experience in public service and as a former mayor of Baltimore, where I encountered various natural disasters, including hurricanes, tornadoes, earthquakes, and even a derecho, I realized that cities across the country often struggled to secure resources when facing such emergencies. I wanted to find a way to enhance our preparedness and response capabilities. To address this, I implemented a strategy involving prepositioned resources. This ensured that when a crisis like a blizzard occurred, we wouldn't have to scramble to locate necessary equipment like snowplows. When I learned that the foundation had allocated resources for disaster relief, I saw an opportunity to replicate this approach.
Often, when a disaster strikes a city, several things typically happen. Charitable organizations attempt to identify on-the-ground partners, conduct vetting, and engage in various processes. Having a background in public service, I understood the costs associated with these delays. Therefore, I actively sought ways to establish prepositioned resources for the players so they could respond swiftly to disasters. We formed a partnership with Team Rubicon, a national organization founded and led by military veterans who employ their expertise in disaster response. I'm excited about the potential of this collaboration because when a disaster strikes, we will have the opportunity to work closely with an organization that has a strong track record of maximizing its impact. Team Rubicon not only responds to disasters, which is vital, but also harnesses the skills and resources of military veterans, who often seek ways to continue contributing to their communities. It's a win-win.
Editor:
You mentioned your tenure as a mayor, you've really had an interesting career journey, you've been an attorney, you've been a mayor, you've been a business owner, and now director of the NBPA Foundation. How has the transition been for you?
Stephanie: 
The transition has been exhilarating. I was drawn to public service by a deep desire to improve my community. In every position I've held, that has been my primary goal. After retiring from public office, I continued searching for ways to apply my skills and talents to enhance my community. In my current role with the foundation, I have the opportunity to make communities better on a global scale, which is truly exhilarating. Sometimes, I feel like I need to pinch myself because I'm incredibly grateful for this opportunity to work with people who are so dedicated and to help guide their efforts toward making a greater impact.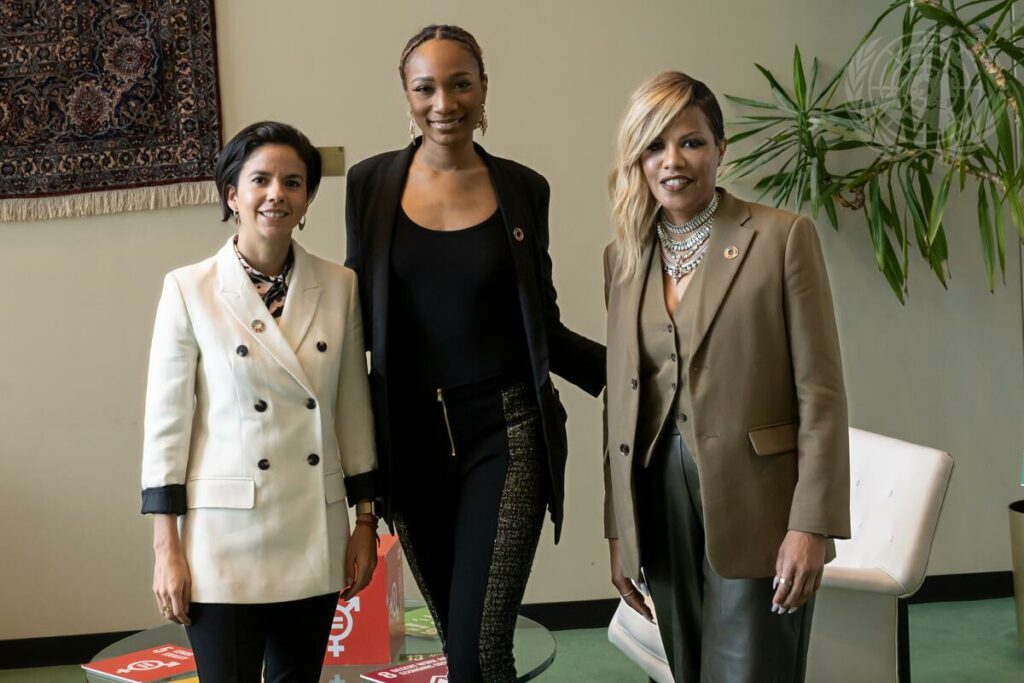 Editor:
It's encouraging to know that you're still pursuing more community focused work. For those who are trying to build their careers in the impact space, what lessons could you share that have helped you to excel in your various positions?
Stephanie:
The biggest lesson, or I would say the most significant piece of advice, is to focus on the work rather than on yourself. I was raised by a public servant who wasn't solely guided by polls. My father, an elected official, held the position of Chair of the Appropriations Committee in Maryland and was one of the state's most influential individuals at the time of his passing. He earned his reputation by making tough decisions and dedicating himself to addressing significant problems. This drive is something I inherited from him, a desire to focus on the work.
What I learned from him is that true leadership is about the work, and as a leader, you must be willing to make yourself vulnerable to do what is right. This means that if you have an overwhelming desire to be liked by everyone, you should reconsider taking on roles of genuine responsibility, especially in the public sector. When you lead in a challenging environment, you cannot resolve problems without upsetting someone or some entity. These problems persist because they might not be viewed as issues by everyone.
To be effective, you must be willing to speak candidly and take actions necessary to address these problems. My advice is to prioritize the work and acknowledge that some of the issues require difficult conversations and deep dives that may not be glamorous, but they are essential. I would like to emphasize that if seeking approval and popularity is your primary motivation, you should reconsider this line of work. We need people who are willing to utilize their skills and talents and be honest with others about the challenges at hand to find effective solutions.
Editor:
That leads me to my next question, having been in a role where you were boots on the ground, which three major issues, if addressed, would change the lives of people of color?
Stephanie: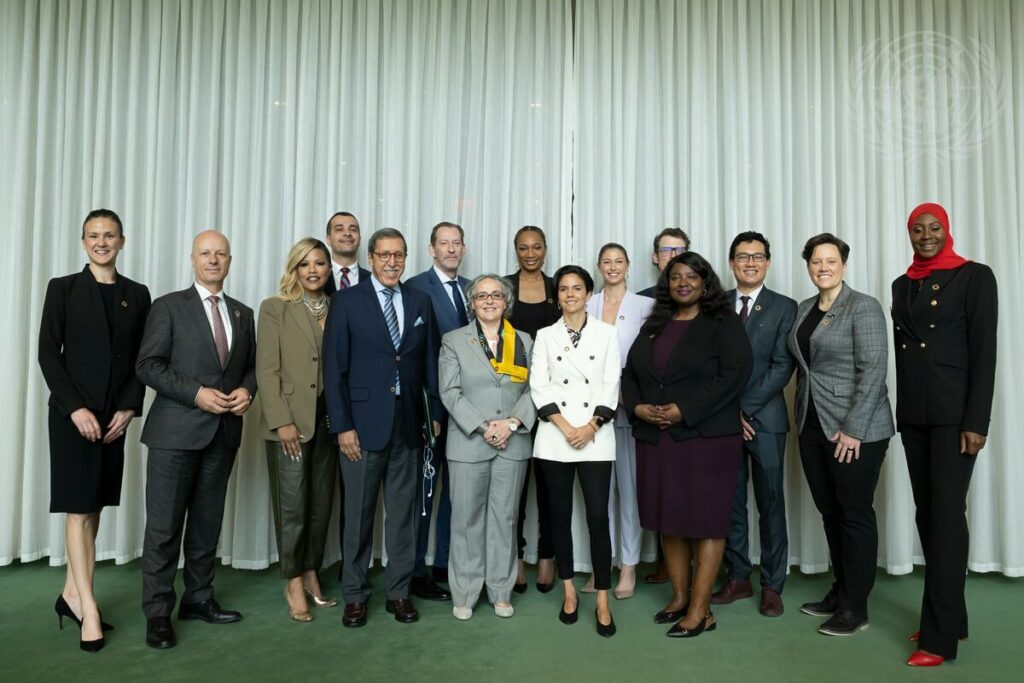 The short answer is that there are no three specific things because every community is different, and if there were just three easily identifiable issues, they would also be easily fixed. It's not that people lack an understanding of the problems; it's that the problems are enormous, and many of them are extremely complex, requiring dedicated effort to find solutions. When dealing with problems that are long-standing and complex, and with elected officials having relatively short terms in office, it becomes challenging to address these issues comprehensively. This does not mean that improvements cannot be made; it simply implies that there is no one-size-fits-all solution or just three things to fix. 
However, if I were to pinpoint three critical areas for community improvement, they would be as follows:
Addressing Health Disparities: One of the most pressing issues is the disparity in life expectancy, particularly for people of color in communities across the country. The gap in life expectancy between white and black communities is shockingly wide in many places, akin to war-torn regions, despite being in the same city. Focusing on closing this gap is essential for enhancing people's lives.
Combating Substance Abuse: Substance abuse, especially in places like Baltimore, has been a long-standing challenge. Many communities grapple with addiction, which leads to various social problems. Parental engagement, both at home and in schools, the quality of life within families, and the broader community suffer due to nuisance crimes committed by those seeking to support their addiction. Breaking these cycles of addiction is crucial for community improvement.
Addressing the Culture of Gun Violence: The culture of gun violence is another pervasive issue that needs to be addressed. This issue is intertwined with the other problems I mentioned, and its resolution is crucial for building safer and more resilient communities. In all these areas, the professional athletes I work with have a unique voice and the potential to play a significant role in addressing these challenges and making progress.
Editor:
Tell us about your Business of Giving Conference, what led to its creation?
Stephanie:
I believe that many players have a strong desire to do more and be more in their communities. However, they are elite athletes, not elite philanthropists. They require information and guidance. They need information on how to effectively convey their reasons for engaging in philanthropic work. They also need guidance on establishing the framework for their philanthropic efforts. Moreover, they need information on how to evaluate different organizations and how to collaborate with foundations to ensure all the necessary details are in order. My objective is to simplify the path for them, allowing today's players to learn from past mistakes, not only made by fellow athletes but also by business people attempting to engage in philanthropy. I aim to provide them with the information they need and create a culture of giving, cultivating the philanthropist within them and setting them up for success. That's my goal.
Editor:
Congratulations on recently being appointed to the board of the Basketball Hall of Fame. In this role, how do you plan to effect change?
Stephanie:
This is less about social change and more about how players are perceived and how they present themselves to the world. The players who are currently in the Hall of Fame are the elite of the elite.
What I hope to achieve with my work on the board and in my role as the executive director of the foundation is to create a new exhibit that shines a light on players off the court. This exhibit will showcase players as fathers, uncles, business leaders, and all the other roles they take on when they're not playing basketball. It's important to highlight the factors that have shaped them into the individuals they are beyond the court. Our players are not one-dimensional; they are well-rounded individuals with family lives that have contributed to their greatness. Whether they are just starting their careers or have been playing for years, I want to tell their story in a way that gives more players the opportunity to shine.
I like to focus on the players. I think often people look at their output and not them as individuals. I think this new exhibit has an opportunity to do that and that's really exciting.
Editor:
I hope we'll get to see that come to life soon. What inspired you about the documentary Game Change Game?
Stephanie:
There's so much to talk about, and I'm not even sure where to begin. When you consider those of us who experienced COVID and the isolation it brought, it's remarkable to see the players who were forced into a bubble during a time when our country was reckoning with issues related to race, social justice, and violence, particularly in interactions with the police. These players may have been in a bubble physically, but they didn't stay isolated from these critical issues. They were determined to make a difference and use their voices in ways that truly impacted our nation.
I believe their influence and involvement in elections significantly changed the landscape of our Congress. Their dedication to making a difference and their readiness to put in the hard work, as seen in the documentary, was inspiring. It wasn't an easy journey; they faced differences and challenges, but their willingness to do the work and make themselves vulnerable, such as choosing not to play, was profoundly inspirational to me.
Editor:
People see your work and they can see a lot of what you've done and achieved. What drives you as an individual and makes you show up every day?
Stephanie:
What drives me is my belief that as a community, we can do better and learn from our history, including the mistakes and missteps of the past, to create a brighter future. Even amid the current polarization we are experiencing, I maintain this optimism. For me, if you're not actively working to improve your community, it's as if you're not fully embracing the purpose of your existence. Being in this role, I feel a strong calling to make a hands-on contribution to finding solutions, and that is what truly inspires me.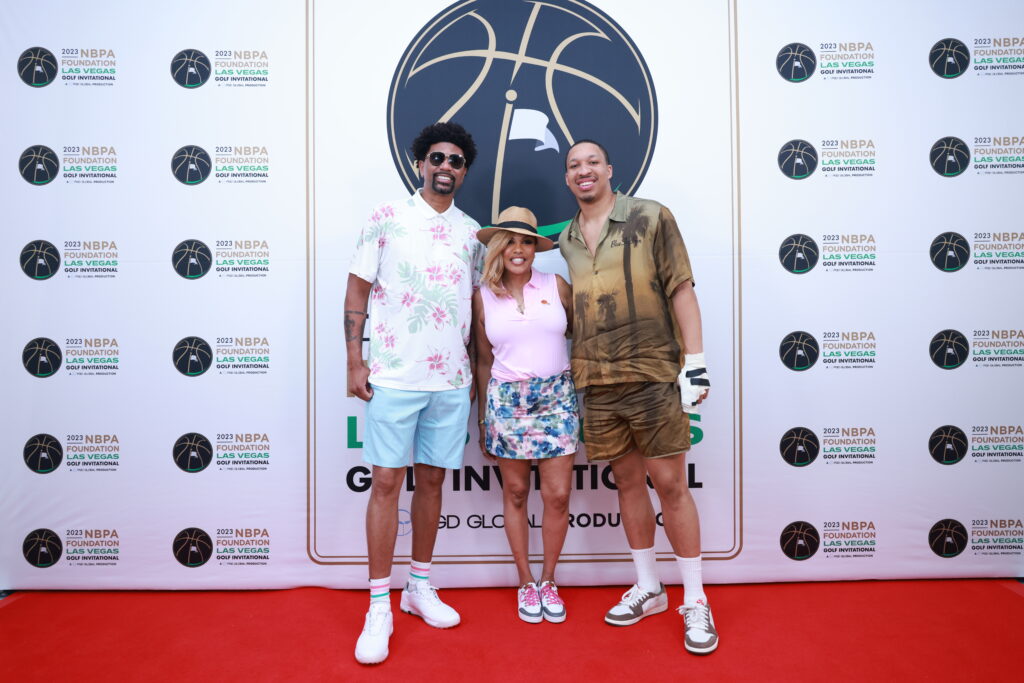 Editor:
Some of your political career can be termed as somewhat controversial. Do you believe there was a fair representation of your tenure?
Stephanie:
I don't spend time thinking about it. I believe that if you were to speak to any black elected official, particularly a black woman elected official, and inquire about fair treatment in the press, you wouldn't find a single one who would claim it was entirely fair. I didn't enter this work with the condition that I would only do it if I was treated fairly. Our country struggles with acknowledging the achievements of intelligent black women, and I accept that I wasn't treated fairly. The objective facts of my accomplishments speak for themselves.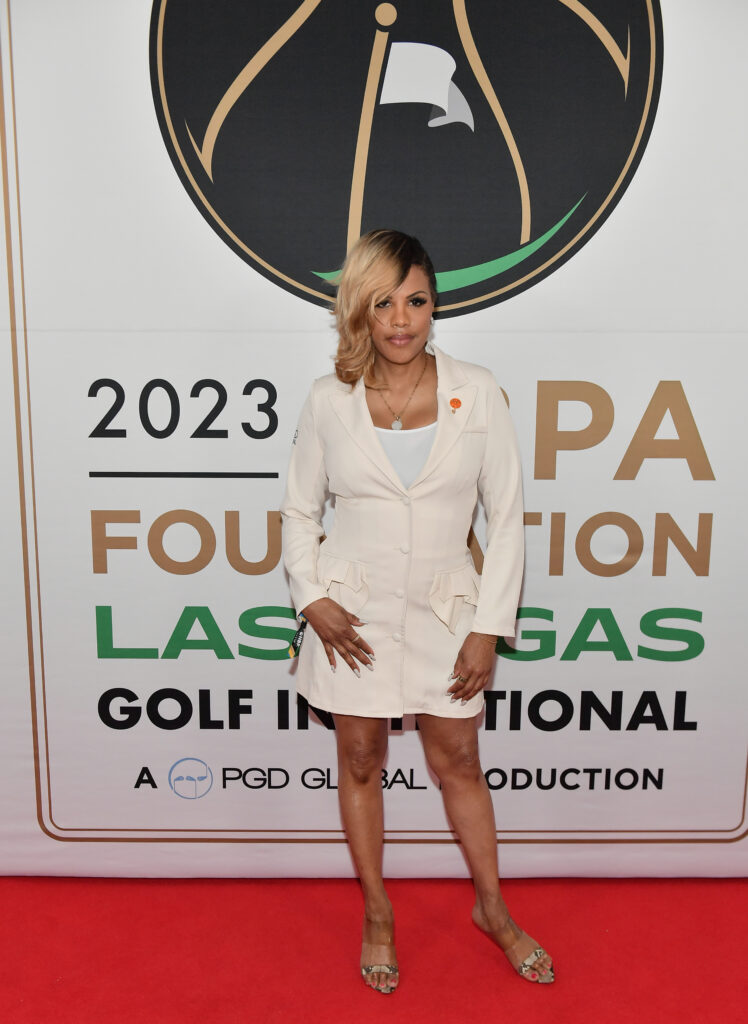 The work I did to reduce the homicide rate, increase employment, attract people to the city, repair our pension system, and secure a billion dollars in school construction funding, among other things, is undeniable. When my record is compared to that of any mayor during my lifetime, it stands significantly strong. Therefore, I believe it's not useful to dwell on the unfair treatment. I think that long after I'm gone, when people look back without the distortion of sexism and racism, they will see the positive impact of my time in office, and I'm content with that. Life isn't fair.
Editor:
Thank you for your time today, Stephanie. We look forward to future stories about the impact of the NBPA Foundation.