Angela Harvey Franklin 
EVP, Mid-States Minority Supplier Development Council
& Casey Harrison
CEO, Polished Strategic Communications
Indiana
In today's ever-evolving business landscape, supplier diversity has emerged as a strategic imperative aimed at promoting inclusivity and equity within organizations' supply chains. This practice involves proactively seeking out and collaborating with suppliers from diverse backgrounds, including minority-owned, women-owned, veteran-owned, LGBTQ+-owned, and disability-owned businesses. Beyond fulfilling corporate social responsibility, supplier diversity serves as a catalyst for innovation, competitiveness, and sustainable growth in the modern marketplace.
At its core, supplier diversity seeks to create a more equitable economic environment by dismantling traditional barriers that have hindered underrepresented groups from accessing business opportunities. By actively engaging with diverse suppliers that reflect the broader population's diversity, companies can drive positive change, both in terms of social impact and economic outcomes. But taking action to improve supplier diversity isn't something to be taken lightly. We recently had the opportunity to sit down with one of Indianapolis' supplier diversity experts, Angela Harvey Franklin. Harvey Franklin currently serves as the Executive Vice President of Operations at Mid-States Minority Supplier Development Council (MSDC) and before then as the Deputy Director of Minority and Women Business Development with the City of Indianapolis. With over 20 years of experience in the supplier diversity space, Harvey Franklin doesn't just help businesses get certified, she transforms their businesses by teaching them how to leverage their certifications to increase business opportunities.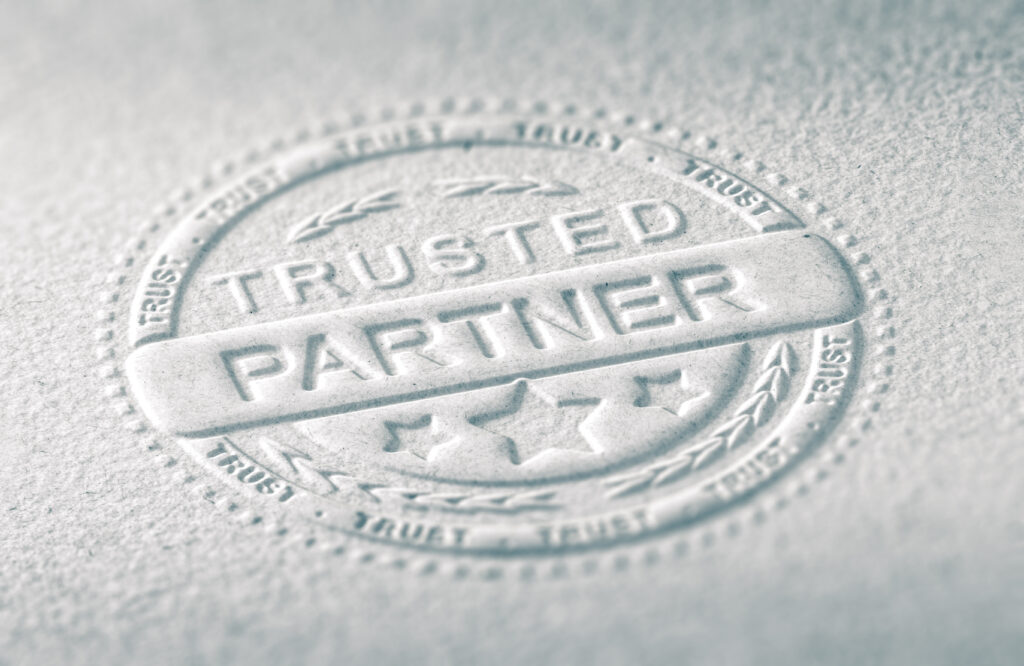 "Supplier diversity initiatives aim to create a more equitable economic landscape by breaking down historical barriers that have hindered certain groups from accessing business opportunities," Harvey Franklin explained. "Supplier diversity initiatives can lead to increased innovation, competitiveness, risk mitigation, and a positive impact on the broader community. It doesn't just represent a company's commitment to social responsibility, but it demonstrates a strategic approach to driving growth and sustainability in the modern business world."
Understanding Supplier Diversity
Supplier diversity is indeed a broad and multifaceted concept. It encompasses a wide range of considerations related to promoting inclusivity and equity within an organization's supply chain, which can include:
1. Inclusive Procurement: The cornerstone of supplier diversity is intentionally including diverse suppliers in an organization's procurement processes. This means providing equal opportunities for diverse suppliers to compete for contracts and deliver goods or services.
2. Certification: Many supplier diversity programs require suppliers to be certified as diverse enterprises, often necessitating proof of ownership and control by underrepresented group members. Certification ensures that the benefits of supplier diversity programs reach the intended communities.
3. Mentorship and Development: Supplier diversity programs frequently offer mentorship and development opportunities to help diverse suppliers enhance their capacity and competitiveness. This support can encompass training, networking, and guidance on business operations.
4. Tracking and Reporting: Companies diligently track and report their supplier diversity efforts to measure progress and uphold accountability. Reporting also aids in identifying areas for improvement, demonstrating commitment to stakeholders, and promoting transparency.
Companies that prioritize supplier diversity recognize that diversity is not a one-size-fits-all concept and strive to address the unique challenges and opportunities faced by different underrepresented groups. The broad nature of supplier diversity allows organizations to tailor their initiatives to the specific needs and contexts of their operations while working toward the overarching goal of promoting diversity and inclusion—and the benefits are truly endless.
An Equitable Playing Field
"Supplier diversity delivers a myriad of advantages to an organization," Harvey Franklin explained. "That's what is so beautiful about this work. I'm positioned at the epicenter of supplier diversity, helping small businesses get the credentials they need to grow and scale their businesses, connecting corporations to diverse vendors, and watching how these companies blossom through their relationships with one another. It's not just that a small business or a corporation benefits—supplier diversity helps entire business ecosystems build inclusivity, add vibrancy, and realize true, sustainable economic impact."
In many ways, supplier diversity supports a more equitable playing field. Firstly, it cultivates innovation by drawing from a diverse supplier base, introducing an array of perspectives and ideas that ignite creativity and stimulate the development of novel products and services. Secondly, it bolsters competitiveness by tapping into varied markets, diversifying the customer base, and ensuring relevance in an increasingly diverse global marketplace. Thirdly, it plays a pivotal role in risk mitigation, reducing exposure to vulnerabilities associated with dependence on a single or limited group of suppliers. But the ripples of impact deepen even further.
"Supplier diversity enhances brand reputation through a demonstration of corporate social responsibility and commitment to inclusivity, earning favor among customers, investors, and the broader community," said Harvey Franklin. "In essence, supplier diversity goes beyond a social initiative; it is a strategic business practice that fosters inclusivity, drives innovation, and bolsters competitiveness, holding the promise of long-term benefits for organizations, society, and the business ecosystem as a whole. As the significance of diversity in supply chains gains recognition, supplier diversity will continue to be a cornerstone of economic growth and social advancement."
Prioritizing Certification
Historical disparities and limited access to resources, including capital and education, can hinder minority-owned businesses and Black Business Enterprises from meeting the certification requirements. Additionally, the complex documentation, bureaucratic processes, and inconsistent criteria associated with certification programs can pose substantial challenges. Moreover, a lack of awareness about certification benefits and stiff competition for certification opportunities further compound the difficulty. Efforts to address these challenges involve simplifying criteria, providing greater access to resources and mentorship, and raising awareness about the advantages of certification. Ultimately, the goal is to create a more equitable environment that empowers these businesses to navigate and benefit from certification programs. Which is where Harvey Franklin enters the conversation.
"In the dynamic and fiercely competitive contemporary business landscape, certifications have emerged as invaluable tools for enhancing a company's credibility, competitiveness, and growth prospects," said Harvey Franklin. "By partnering with experts and certifying bodies directly, business owners have access to the information they need to navigate the certification process and leverage relationships with peer businesses going through the process in tandem."
Business certifications offer a multitude of advantages to companies across various dimensions including enhanced credibility and trustworthiness by serving as tangible proof of a company's commitment to specific standards and best practices, instilling confidence among clients, partners, and consumers. Certifications provide access to new markets, with many having global recognition, enabling businesses to expand internationally.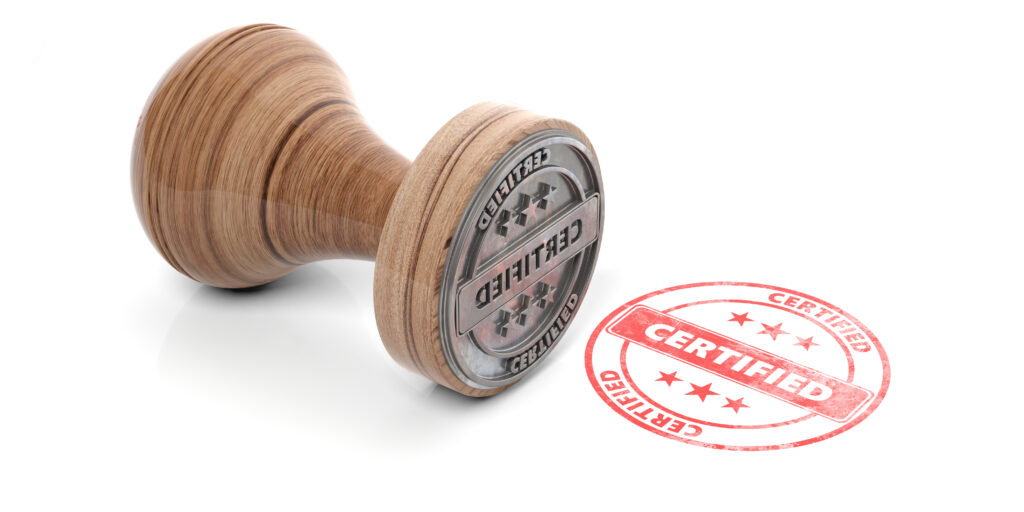 They facilitate compliance with regulations and mitigate risks by mandating adherence to industry standards, and drive efficiency and productivity improvements through rigorous processes and standards. Moreover, they confer a competitive advantage, differentiating certified businesses in crowded markets and attracting discerning customers.
"At its core, the certification process also delivers cost savings in the long run, fosters sustainability and corporate social responsibility, opens doors to supplier and partnership opportunities, boosts employee morale and retention, and promotes adaptability in a rapidly evolving business landscape. It's hard to find compelling reasons not to encourage minority-owned businesses to pursue certification."
Pursuing Certification
Embarking on the business certification process involves several essential steps. First, it's crucial to identify the specific certification(s) that align with your business goals, industry, and values. Research different certification programs and their eligibility requirements to ensure a good fit. Then, reach out to the certifying organization or agency to obtain application forms and guidelines. Complete the application thoroughly, paying close attention to detail, and provide all requested documentation. In some cases, you may need to undergo an audit or assessment process, so be prepared for this evaluation. Finally, submit your application and documentation within the specified deadlines, and follow up with the certifying organization to track your application's progress. And once your application is submitted, embrace the wait.
"When multiple businesses are in the process of awaiting certification approvals, there are several strategic ways they can leverage each other and their collective resources to maintain momentum and support one another," Harvey Franklin explained.
Here are examples of how to leverage your peer business networks:
Collaborative Networking: Businesses can proactively network and collaborate with one another while awaiting certification approval. They can share experiences, insights, and best practices related to the certification process. Building a supportive network can provide valuable guidance and emotional support during what can sometimes be a lengthy and uncertain period.
Resource Sharing: Sharing resources and expertise can be beneficial. Businesses can exchange information about sources of funding, legal or compliance assistance, or even strategies for improving their applications. This collaborative approach can help them collectively overcome hurdles.
Partnerships and Joint Ventures: While waiting for certification, businesses can explore partnership opportunities with one another. By combining their strengths, they may be able to pursue contracts or projects that require diverse suppliers or specialized expertise. These partnerships can be a proactive way to secure business opportunities once certifications are approved.
Knowledge Exchange: Consider setting up knowledge-sharing sessions or forums where businesses can discuss industry trends, market insights, and strategies for growth. This collaborative learning environment can help them stay competitive and well-prepared for future opportunities.
Advocacy Groups and Associations: Many industries have advocacy groups or associations focused on promoting diversity and inclusion. Joining or participating in these groups can provide access to additional resources, networking opportunities, and a collective voice to advocate for policy changes or industry-specific improvements.
Local Business Ecosystems: Explore local business networks, chambers of commerce, or economic development agencies. These organizations often provide support, training, and networking opportunities for businesses, including those awaiting certifications.
Mentorship Programs: Seek out mentorship programs that connect established certified businesses with those in the certification process. Mentors can offer guidance, share experiences, and provide valuable insights to help navigate the journey.
Diversify Business Operations: While waiting for certification approvals, consider diversifying business operations or exploring new markets that may not require certifications. Expanding the scope of services or products can help generate revenue and build resilience.
Patience and Persistence: Recognize that the certification process can take time, but persistence can pay off. Businesses should remain engaged, follow up on their applications, and be prepared to address any additional requirements or questions from certifying organizations.
Certifications for minority, women, veteran, and disabled-owned businesses are not just symbolic; they are practical tools for accessing a multitude of opportunities. By leveraging their certifications, businesses can tap into government contracts, corporate supplier diversity programs, networks, and resources that can drive growth, enhance competitiveness, and solidify their position in the marketplace. These certifications empower underrepresented groups while contributing to building more inclusive and equitable economies. As the importance of diversity and inclusion continues to grow, certified businesses are well-positioned to thrive and make a positive impact on society.