Amanda Bonilla
VC for Diversity, Equity, Belonging, and community engagement 
Ivy Tech Community College
Indianapolis
According to the US Census Bureau, Latinos make up 18.9% of the U.S population and yet we don't see the percentages reflected in the top tiers of leadership positions around the country. In fact, the Hispanic Association on Corporate Responsibility reported in its 2022 Corporate Inclusion Index Report that less than 3 percent of corporate executives and less than two percent of board director positions were held by Latinos. Why is this? We know it's not for a lack of available Latino leaders, but could it be that leadership is expressed and defined differently than traditional leadership within this community? I would offer that yes, Latino leadership is rooted in community stewardship and organizations who gain an understanding of the unique, people-first approach to leadership within the Latino community stand to be better positioned to prosper through the changing demographics of the American workforce.
Traditional approach to leadership
Early forms of leadership both theoretically and in business put an emphasis on oneself and their ability to become a leader by focusing on their own skills and abilities. Starting with oneself and becoming better than others puts emphasis on the person and their goals and aspirations and is oftentimes associated with positional leadership. It is this approach to leadership that I believe oftentimes rejects the cultural values of leadership found in Latino communities.
Latino Stewardship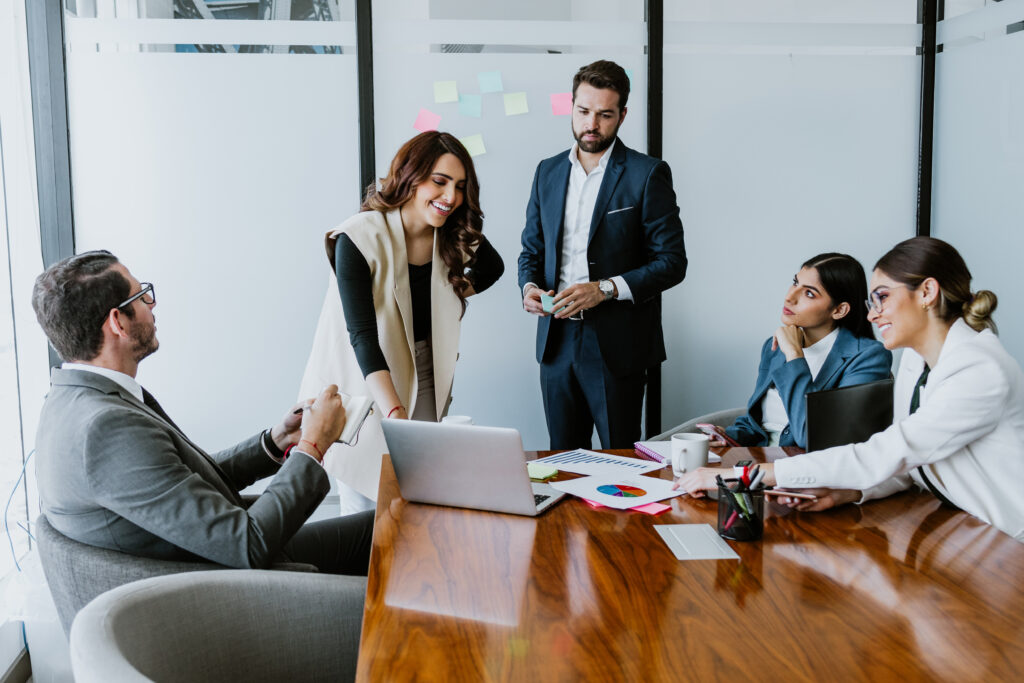 According Juana Bordas author of The Power of Latino Leadership, there are seven Latino leadership values that contradict traditional understanding of leadership. They are: family, simpatico (likable), generosity, respect, honesty, hard work and service. Notice that the first one is family. This means that one of the main values of Latino leadership is in relation to the other people and not on themselves. This conflict of communal vs individual values oftentimes makes it difficult for Latinos to be seen as positional leaders in traditional work settings.
This is why cultural inclusion and representation is critical at all levels of leadership within an organization. Could it be that because Latinos are so community focused that it can often be seen as a lack of leadership skills? For example, when asked about myself and my leadership abilities, the first thing that comes to mind is family and how I was taught the values of hard work, empathy and community and when asked about my accomplishments I would talk about my teams and their wins because when my team succeeds, I too am successful. When I think about leadership and where I learn my leadership style comes from watching the women in my family serve. Service to family, service to friends, service to their community. Specifically I had one aunt that the more established she became in her career, the more she gave back to the family. She took in family members, helped pay for schooling, and provided access to so many experiences that we otherwise would have never experienced. When I think back to her influence on my life, those experiences are what turned me into the leader that I am today. This type of leadership rooted in the collective community is opposite of what I was taught as a leader in my formative schooling. It moves beyond positional leadership and into stewardship by being rooting in the responsibility for the well-being of others and doing something to leave things better than you found them.
Women creating our own spaces
When you look at the intersection of race and gender we see similar patterns of communal leadership that can make it harder for women and women of color to obtain senior leader positions. It is also why so many of us are creating our own spaces to find communities across industries to support one another in a way that embraces our approach to leadership, sponsorship and support.
Take the WE (Women's Equity) Brunch Initiative I started in 2020 after Covid had caused so many of us to be in isolation. Born out of the desire to provide a space for women and women of color to come together in our most natural way to form a community of support that mirrors the Latino leadership values or family, honesty, respect and service. From this initiative I have seen firsthand the impact of women operating in a more communal leadership space that has led to them earning higher positions in companies, getting voting into political seats and starting companies they otherwise wouldn't have had the support to do.
Sponsorship as a vehicle for equity in leadership
Doors are opening but we still have a long way to go, I can count on two hands the number of Latino leaders in senior positions across central Indiana when we represent the fastest growing minority and over 20% of the population in Marion County. This is also why sponsorship of allies and mentors is also crucial in supporting the leadership development of Latinos to executive leadership positions.
In fact, here are 5 things that sponsors can do to support Latino leaders:
1. Speak our names in rooms of influence
2. Legitimize our work
3. Invite us to critical networking events
4. Celebrate our work through nominations for awards and accolades
5. Defend our approach to leadership even though it may be unfamiliar to you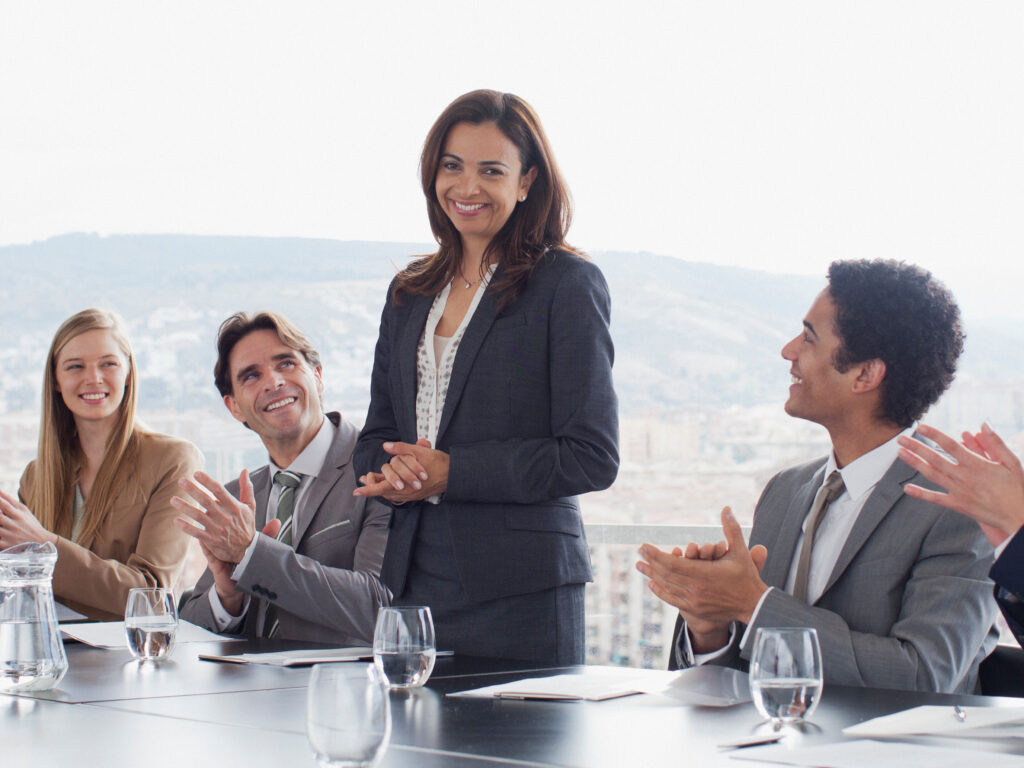 It's not lost on me what it means for my community that I am a Vice Chancellor and the largest community college in the country as a Latina. I will never forget the time a young Latina professional told me that seeing me in this role made her feel brave in pursuing her dreams to be an executive.
Closing the Gap
It is important for companies to consider our culturally diverse approach to leadership. As one of the most diverse ethnic groups stemming from more than 25 countries, diversity, teamwork, and service are at the core of who we are. Utilizing this approach and stepping away from archaic hierarchical assumptions of what defines a leader will fare well as organizations strive to diversify their workforce and have more representation of women and People of Color in leadership roles.
It doesn't have to be an "either or" it can be an "and both"? Let's work together to change the narrative of leadership to be inclusive of diverse cultural norms and values that are ready to meet the needs of our evolving workforce.
Amanda is an equity minded higher education professional who works tirelessly to create and advocate for more inclusive learning environments in higher education. Currently, Amanda Bonilla (bo-nee-ya) serves as the Vice Chancellor for Diversity and Community Engagement for the Ivy Tech Community College Indianapolis service area. Through her role she provides vision, leadership, management, and strategic planning for inclusion and equity initiatives at Ivy Tech.