Kathy George
Executive Vice President
Spherion Staffing and Recruiting
The impact of placing Diversity, Equity and Inclusion (DEI) at the forefront of our ever-evolving business landscape is undeniable. A diverse and inclusive workforce fosters confident and capable employees who feel valued and empowered to bring their unique perspectives forward, ultimately leading to a stronger bottom line. In fact, a series of studies conducted by McKinsey & Company have shown that companies with higher gender, ethnic and cultural diversity outperform those with less by margins as high as 36%. Deloitte's research further confirms the positive correlation between diverse teams and creativity: Their research on inclusive leadership reveals that companies whose leadership cultivates an inclusive culture are six times more likely to be innovative and agile. 
Through my personal journey of immigrating to the United States from the Caribbean more than three decades ago, I've experienced for myself how important it is for companies to celebrate diversity within their organizations. Early in my professional life, I did everything in my power to assimilate: I flat ironed my hair, toned down my Trinidadian accent, and tried to look and act like those around me in order to blend in. Today, I'm incredibly fortunate to be part of an exceptional company committed to nurturing a genuinely inclusive, equitable and diverse workforce.
While I'm appreciative of the progress that's been made for DEI in the world of business, there is still much work that needs to be done to make my experience a reality for even more of today's workforce. According to the 2023 Staffing Industry Analysts (SIA) Buyer Survey, a substantial 65% of clients state that a program for diversity suppliers is a priority, while 57% view a program that encourages candidate diversity as crucial. This SIA study brings to light a clear call to action for brands like Spherion in the staffing and recruiting industry: Businesses are counting on staffing and recruiting companies to provide them with more information on candidate diversity. 
Why is Diversity and Inclusion in the Workplace So Crucial?
Fostering a diverse and inclusive workplace isn't simply an altruistic endeavor but a business imperative with benefits that touch a wide-ranging spectrum of KPIs. From a bird's-eye view, inclusion in the workplace creates diversity of thought, allowing employees to show up as their authentic selves and bring more creative solutions to the table. These solutions help to sharpen the brand and make the company more appealing to prospective employees.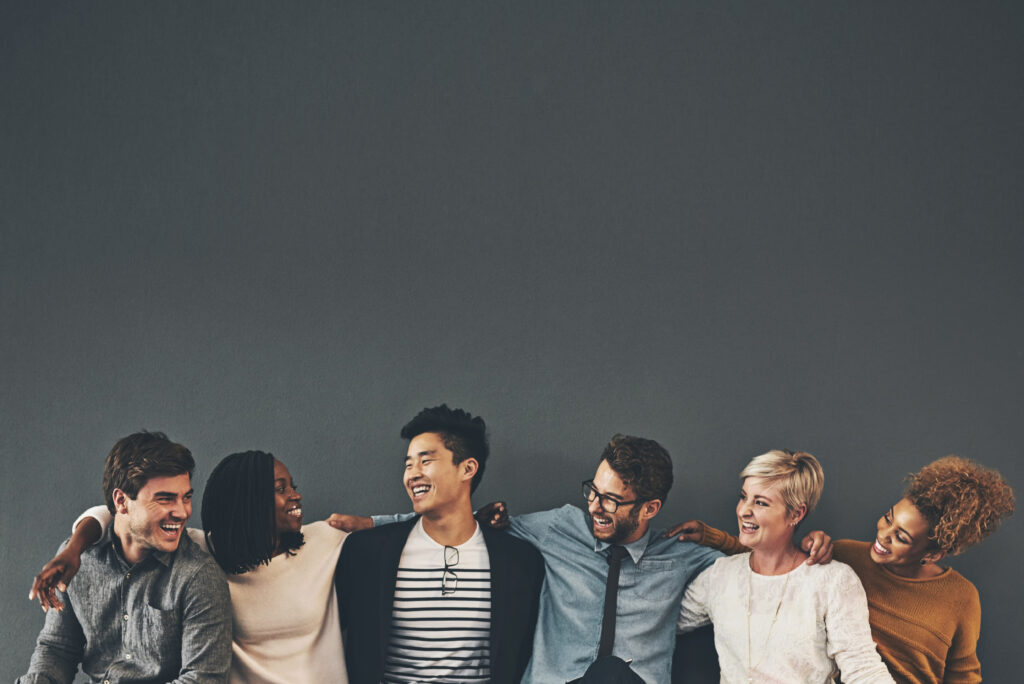 As we've seen, a diverse and inclusive workplace fosters a significant impact on a company's overall profitability and competitiveness in the global market. This impact increases as the amount of diversity within a given organization increases according to a 2020 study conducted by McKinsey & Company. A company whose leadership team has a high percentage of diverse executives, whether racially, ethnically or by gender, is more likely to outperform a company with fewer diverse executives. Subsequently, a company with a small portion of diverse executives is even more likely to outperform a company with none at all. 
Diverse and inclusive workplaces are key in attracting the next generation of the workforce. As the most racially and ethnically diverse generation in history, Gen Z has the potential to bring valuable passion and technology savviness to a multitude of industries. For them, the demand for diverse and inclusive workplaces is more than a preference – it's a non-negotiable requirement. Moreover, companies that do not invest in creating the infrastructure for inclusivity now will later fall behind to those who do. According to a Glassdoor survey on workplace diversity and inclusion, nearly 37% of respondents reported that they would not apply for a company or organization where there are disparities in employee satisfaction among different racial and ethnic groups. 
Throughout my career in the staffing and recruiting industry, I've had the honor to witness firsthand the transformative power of inclusivity. From the moment I stepped into my role as Executive Vice President at Spherion Staffing and Recruiting, individuals approached me to express how much it meant to see this representation, instilling a newfound sense of confidence and hope in their own capabilities. We as staffing and recruiting professionals must make a conscious effort to foster a genuinely inclusive environment that amplifies the voices of all our candidates, to unlock not only their full potential, but our clients' full potential as business leaders and organizations.
Initiatives that Make a Difference
Building an inclusive culture requires intentionality. By simply acknowledging unconscious bias in the workplace, we can identify the stereotypical thoughts and attitudes that have the ability to impact our workplaces. When it comes to diversity and inclusion, it's also imperative to demonstrate transparency by soliciting feedback from our current workforce to identify our weaknesses and celebrate our strengths.
One effective strategy that has opened up lines of DEI-related communication among Spherion's franchises and colleagues is establishing an Equity, Diversity, and Inclusion (EDI) Council, an avenue for addressing D&I-related topics and generating actionable plans for our leadership team and franchise owners to implement. Spherion's EDI Council, consisting of local office employees, franchise owners, and corporate team members, dedicates itself to supporting individuals facing socioeconomic challenges. The council is structured into focused committees: the Internal Education and Engagement Committee, the Internal Communication Committee and the Field Toolkit Committee. Every initiative steered by the EDI Council aims to help candidates who might be overlooked or bypassed in the job search. By providing the right support and tools, the council ensures that these individuals are not only seen but are also provided with ample opportunities to shine.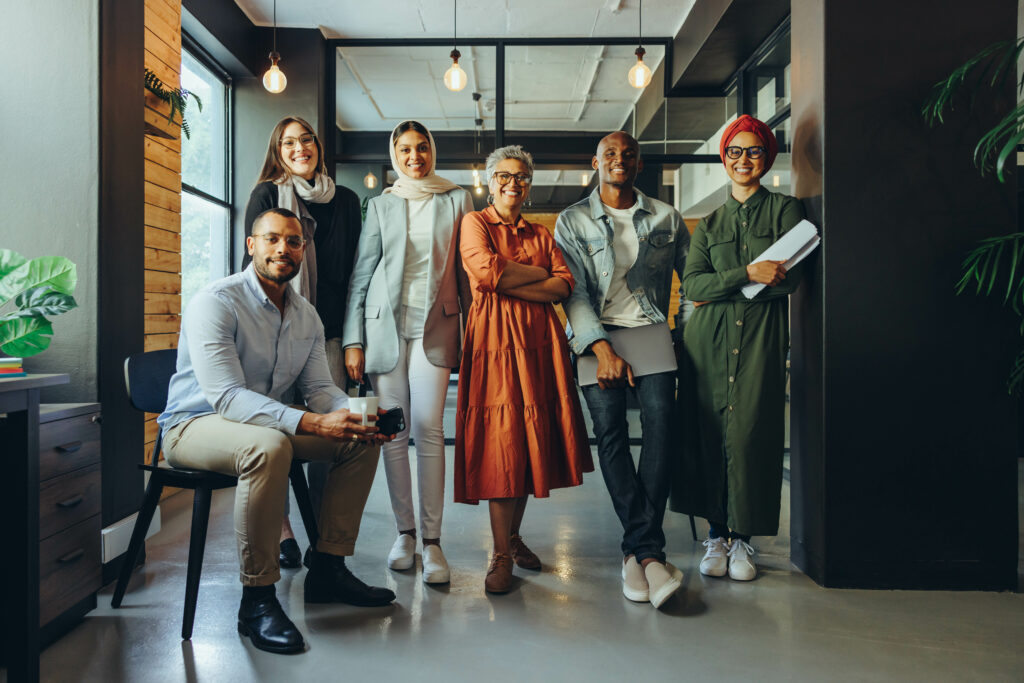 Company leadership within the staffing and recruiting industry can demonstrate the value an organization places on a diverse and inclusive culture, both internally and to prospective employees, by implementing an official committee that takes the time to explore D&I within your business or organization. These committees collaborate to drive meaningful change, from increasing awareness of biases through conscious inclusion courses to enhancing diversity within our franchisee network.
I'm overjoyed to share that a concrete result of our council's work was reflected in our overall company growth this past year. Spherion welcomed 12 new franchisees into our system in 2022, 58% of whom came from diverse backgrounds. Further showcasing our commitment to enacting real change for those within the staffing and recruiting community, Spherion was recently recognized as a "Top Franchise for Diversity, Equity and Inclusion" by Entrepreneur Magazine for the second consecutive year, in addition to being named one of the top 50 companies doing the most to champion diversity in the industry. 
Outside of our EDI Council, Spherion consistently allocates resources and time to engaging with our clients D&I policies. While their hiring procedures may adhere to U.S. Equal Employment Opportunity Commission guidelines, this gives our team an opportunity to share our own progress and influence positive change. By nurturing an environment where every voice is valued both internally and externally, we strive to create workplaces that reflect the diverse communities our businesses and organizations serve.
Empowerment through Continuous Learning
Upskilling and continuous learning play pivotal roles in promoting an equitable and inclusive company culture. The skills gap in organizations is rapidly expanding, according to a 2023 report by Wiley that highlights the value of ongoing professional development initiatives. As the workplace evolves, employees must adapt to remain relevant, making upskilling and reskilling not only crucial for employers but also essential for an individual's career advancement. Upskilling not only equips employees with practical skills, but also enhances their sense of belonging and value within the organization.
Continuous learning can take the form of online platforms, workshops, conferences and formal education seminars. When investing in upskilling opportunities for your workforce, it's important to be inclusive of diverse learning styles. This communicates to your staff that your company is not only invested in its employees' growth and development, but also considers their unique learning preferences.
After upskilling your workforce, encourage interaction among upskilled employees through cohort groups to allow them to share their experiences and backgrounds. Regular HR check-ins can address well-being and challenges, while mentorship programs connect new employees with veteran colleagues.  
Creating a truly inclusive workplace gives rise to innovative ideas from diverse perspectives that enhance both our candidates and our clients' work, and ultimately enhances everyone's bottom lines. Our employees deserve an environment that allows them to feel comfortable being their most authentic selves at work. Looking back, I'm overjoyed and extremely thankful for the workplace communities, like Spherion, that fostered atmospheres where I feel confident in showing up as the true, authentic "me" to work every day. Based on my experience, and for all of the reasons shared in the above, I believe that we have an opportunity and a responsibility to create meaningful change that transcends the staffing and recruiting industry, addressing the business community as a whole. It's a personal goal of mine to continue to share my journey in the hope that it inspires others to make strides toward increased diversity and inclusion for all in the workplace.
Kathy George serves as the Executive Vice President at Spherion Staffing & Recruiting (Spherion). In this position, Kathy oversees the network of franchise owners and provides guidance to the Senior Vice Presidents of Spherion.